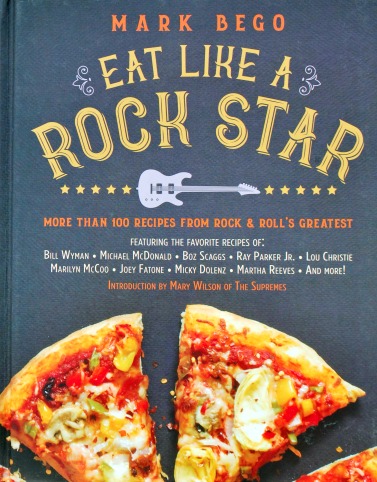 Have you ever wondered what your favorite rock stars eat and drink when they're at home? Mark Bego lets us in on the secret in his new cookbook, Eat Like a Rock Star: More Than 100 Recipes from Rock & Roll's Greatest. And the answer is that they enjoy good home cooking, just like the rest of us!
* Complimentary Book Received for Review.
Mark Bego has written over 60 books about popular music and show business, and he's got some impressive kitchen skills, too, as evidenced in his food blog. Eat Like a Rock Star is a book about both of those things—his relationships with musicians and his (and their) love of preparing good food. The celebrities cover a broad range of styles, both musical and culinary, and they come together here through their long-time friendships with the author to make this entertaining and kitschy cookbook.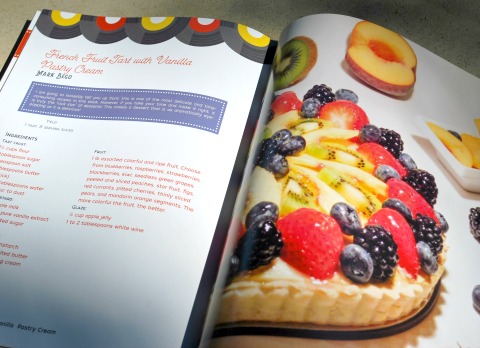 Eat Like a Rock Star is nothing if not flamboyant. The food styling is colorful and flashy, with campy props, and many of the pages are bordered by illustrations of 45 RPM records. Photos of the celebrities posing with Mark Bego are liberally sprinkled throughout the book, spanning the decades they've known each other, with stories about how they met or where the photos were taken. The helpful "About the Rock & Roll Chefs" section gives a brief biography of each of the famous contributors, most of whom are well known (such as Bill Wyman, Marilyn McCoo, Michael MacDonald, Joey Fatone, and Tanya Tucker) and a few I was not familiar with until now (sorry, Havasi, Jade Starling, and Duncan Faure).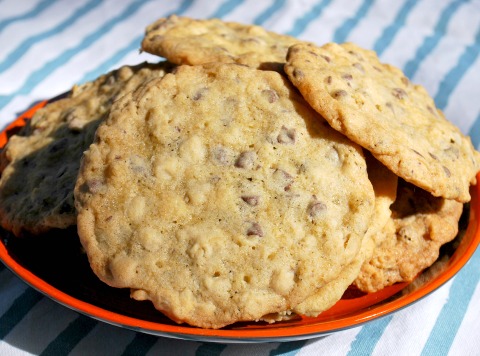 The first recipe I made from this book was Angela Bowie's Cowboy Cookies (page 196), and it turned out to be a great choice. The cookies are a nice balance between crisp and chewy, and are somewhere between an oatmeal cookie and a chocolate chip. My husband isn't a fan of nuts in baked goods so I omitted the nuts, but I imagine the pecans or walnuts would add a nice crunch as well as flavor. I know I'll be making these Cowboy Cookies again.
The first chapter of Eat Like a Rock Star is Breakfast & Brunch and the last is Cocktails, with everything you might want in between. Most recipes begin with a story, some about the origins of the recipe or the inspiration behind it, some about the star who created it, some with suggestions for varying or serving it. Here are a few recipes I've got marked to try:
• Spicy Meatloaf (Scherrie Payne of The Supremes), page 86
• Coconut Biscuits (Debbie Gibson), page 10
• All Purpose Spaghetti & Pizza Sauce (Jimmy Greenspoon of Three Dog Night), page 130
• Sugar Cookie Peach Cobbler (Sarah Dash of LaBelle), page 198
• Asian Style Green Beans (Mark Bego), page 186
• Tomato & Cashew Nut Risotto (Mari Wilson), page 176
If you know a foodie who loves Rock & Roll history, Eat Like a Rock Star might just be the perfect gift.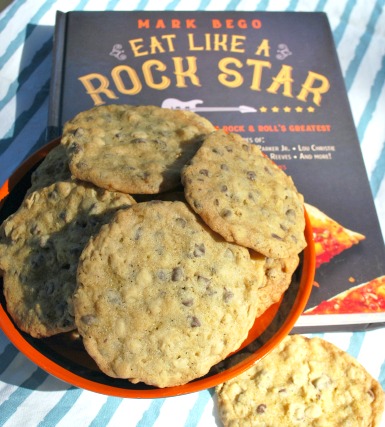 Giveaway: One lucky winner is going to win a copy of Eat Like a Rock Star (ISBN 978-1-5107-2115-9) for themselves, thanks to Skyhorse Publishing!
* This post contains affiliate links. If you make a purchase, we may or may not receive a small commission which helps to support this site. Thank you!
Giveaway Details: This giveaway is open to residents of the US ONLY age 18 and over. Please read our Terms of Service & Disclaimer Policy before entering. This giveaway will close on November 21st, 2017 at 11:59 pm EST time. No purchase necessary to enter or win.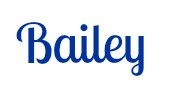 Disclaimer: A. Bailey received a complimentary product for review purposes & feature on The Classy Chics blog. No monetary compensation was received. A. Bailey's thoughts, opinions and words are 100% her own. Your thoughts may differ. Please read the blog's terms of service policy before entering any giveaways. The Classy Chics are NOT responsible for prize fulfillment or shipping of any items won from this blog.