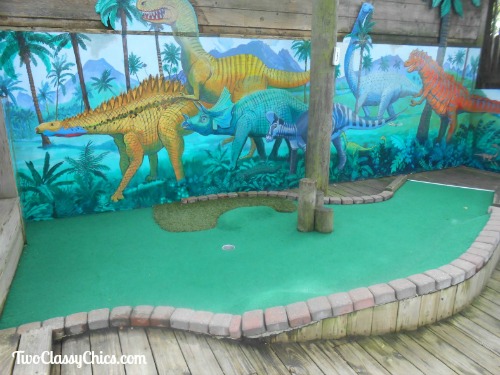 Several times every year my family heads to the Jersey Shore for some fun in the sun. Our favorite areas to visit are Stone Harbor, Avalon, Wildwood and Cape May in New Jersey. Each coastal town has their own unique vibe.
On one of our most recent trips down to Stone Harbor we decided to play a round of miniature golf. If you're a regular reader of this blog, you'll already know that my family loves to play the game and we play it at every opportunity we get.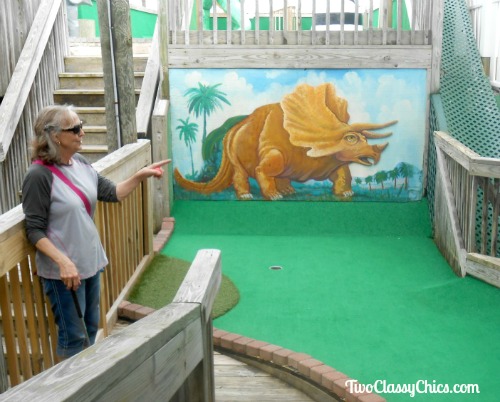 If you're going to be visiting the area, here's their location information.
Club 18 Miniature Golf
9505 3rd Avenue
Stone Harbor, N. J. 08247
At this mini golf course you'll find your classic 18 holes. I would rate the course as easy for adults and on the medium side for children. From start to finish, it took our party of four players a total of 47 minutes to get through the entire course.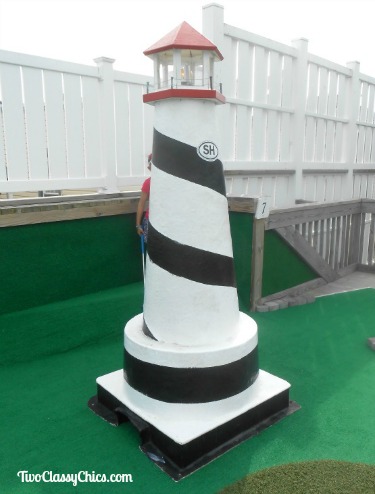 If you have any mobility issues, this course is NOT for you! It involves a lot of walking and you'll have to go up & down a few sets of stairs. In addition, we didn't find too many places where you could sit down & relax as other player's took their turns. They need more seating for sure.
The entire decor theme for this particular course is mainly an animal theme. We saw a lot of different dinosaurs, a polar bear, an elephant and so forth. They didn't have any water features at all and we typically enjoy courses that have water. Regardless, it was still a nice course to play.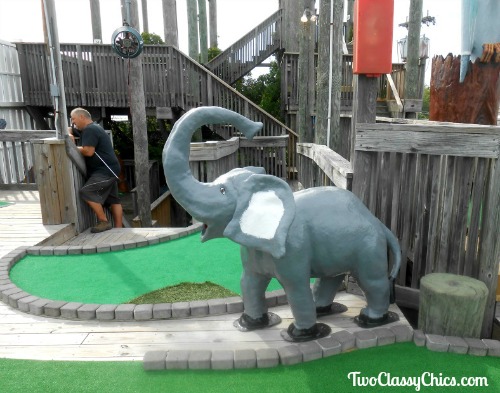 We play a LOT of miniature golf and every time we travel we seek out new courses to play. On our rating scale, we give this particular course a 7 out of 10 stars for it's entertainment value. Would we play there again? We definitely would and we had a great time as a family!