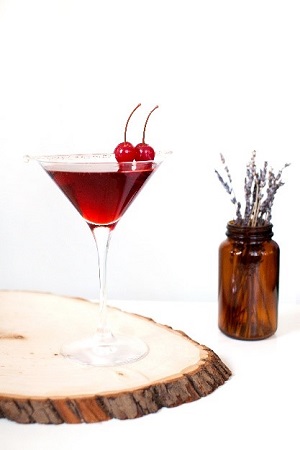 My husband and I enjoy hosting parties for our family and friends, especially during the mid-summer months and throughout the holiday season. The Big E typically handles making the main dish and I usually do the appetizers and dessert. When it comes to serving cocktails, that's something that we both like to do and we're always looking for new cocktail recipes to try.
Black Cherry Cocktail Recipe
2 oz. of gin
1/2 oz. of dry vermouth
1 tsp kirsch
Black Cherry Sparkling Ice
Bada Bing Cherries (garnish)
Directions: Add ice, gin, dry vermouth, and kirsch to a shaker. Shake and strain into chilled martini glass. Top wit h Black Cherry Sparking Ice. Garnish with one Bada Bing cherry.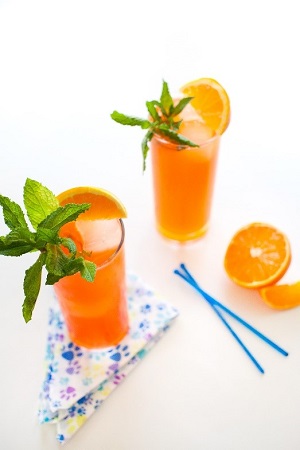 Minty Peach Cocktail Recipe
1.5 oz. of bourbon
0.5 oz. of Cointreau
1/2 peach
6 Mint leaves
Peach Nectarine Sparking Ice
Slice of peach and sprig of mint (garnish)
Directions: add bourbon, Cointreau, and mint leaves to shaker. Muddle. Add ice. Shake and strain into Collins glass ½ filed with ice. Top with Peach Nectarine Sparkling Ice. Garnish with peach slice and sprig of mint.
* This post contains affiliate links. If you make a purchase, we may or may not receive a small commission which helps to support this site. Thank you!

Disclosure: This is a guest post and the recipes are courtesy of Sparkling ICE. You must be 21 years of age or older to consume alcohol. Please drink responsibly.