Loxa Beauty was founded in 2011, and was determined to bridge an important gap between consumers, beauty professionals and major manufacturers. In 2012 Loxa Beauty was acquired by BSG – Sally Beauty Holdings, Inc. and launched a new website platform in 2013. Loxa Beauty's mission is to connect consumers to all things beauty: professional brands, expert advice and professional beauty services. Loxa Beauty created patented technology, called a Loxa® Script, which allows beauty professionals to recommend products to their clients and earn commission on each product sale. Loxa Beauty holds a commitment to the professional industry and looks to insert the voice of the expert into every element that they produce.
* Complimentary Products Received for Review.

Color Therapy Cool Blonde Shampoo
Color Therapy Cool Blonde Shampoo cleanses hair while neutralizing brassiness. The shampoo provides color protection to lightened and highlighted hair, helping to balance brassy tones, keeping blondes cooler than ever. Its violet tint neutralizes and eliminates unwanted yellow tones from grey and white hair as well.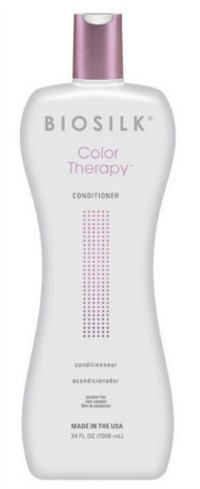 Color Therapy Conditioner
Color Therapy Conditioner protects color, enhances vibrancy and ads ultra-shine to your locks.. The conditioner replenishes moisture while protecting color treated hair with bamboo and gooseberry extract for color protection, and VibraRiche® to enhance vibrancy and shine. UV absorbers shield hair from harmful radicals to prevent color loss.
Biosilk Color Therapy Cool Blonde Shampoo is available in a 12 oz. bottle for $16.80. The Color Therapy Conditioner is available in a 12 oz. bottle for $16.80 or a 1 liter bottle for $47.50.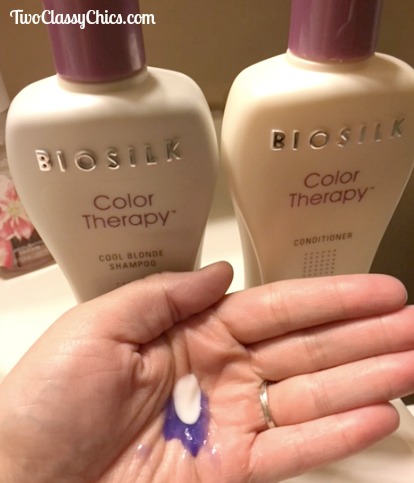 Sara's Thoughts?
I'm not as blonde as I once was and really missed my platinum locks. I've always been up for changing my hair and playing with different colors but the more colors I use, the more damage I do to my hair. Especially since I've recently had it bleached and toned (professionally, of course). Trying to find the right shampoo and conditioner that doesn't break my bank has been a very taxing adventure. The shampoos that I've been using are NOT helping and I've noticed my beautiful platinum roots quickly turning back to a dirty blonde…the color I'm trying to avoid.
I've recently had my hair done for the Fall and Winter months. I still love being blonde, but these fall/winter months allow me to be a bit darker in my roots. Although my roots are darker, I still look for a shampoo and conditioner that will help to lock the color in place as well as help to revitalize. Enter Biosilk Color Therapy.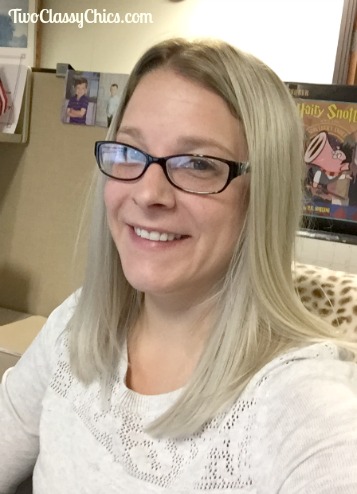 I absolutely LOVE the cool blonde shampoo and the conditioner. Since using it, I've noticed a huge change in my hair. It's a lot softer, and does not tangle as much as it used to. I've even noticed the blonde to stand out a lot more. I'm getting more compliments from my female coworkers, which is what I look for when I do something different with my hair. As someone who colors their hair a lot, I want to be able to keep the longevity and health to my hair and this shampoo and conditioner has allowed me to do just that. So if you want Khaleesi blonde hair and are not sure how to maintain the vibrant color, than I recommend you give Biosilk Color Therapy a chance.
You can learn more about the company and their products by visiting LoxaBeauty.com. You can check out the company on Facebook too.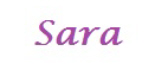 Disclaimer: Sara M. has personally reviewed the product listed above. Sara has not received any monetary compensation for her review. Sara did receive complimentary product(s) to try out so she could evaluate and use it for her review. Her thoughts & opinions in this review are unbiased & honest and your opinions may differ.  Please read our Terms of Service & Disclaimer Policy before entering our giveaways.