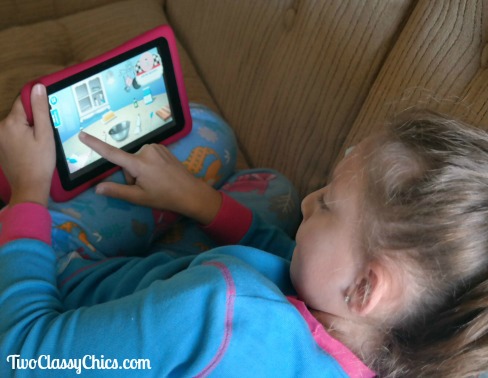 My 8 year old granddaughter spends a lot of time over at our home and will often go traveling with us. When she's here, she usually grabs my husband's expensive tablet that he uses for work. For an 8 year old, she's pretty proficient on how to use a tablet, computer and other electronics. Well, she now has her own tablet that she uses while at our home and I'm excited to tell you about it today.
* Complimentary Product Received for Review and Feature.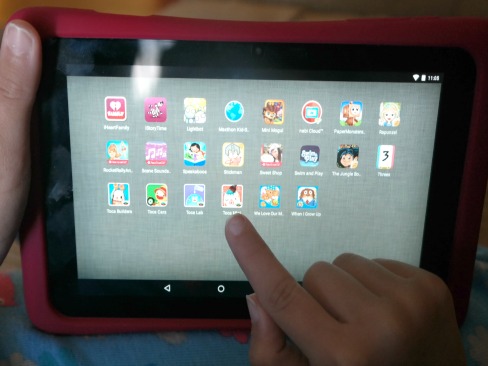 For this review we received the American Girl 7″ Tablet powdered by Nabi. This particular android tablet is for children ages 8 years and up. The tablet includes 70 videos, apps, and games featuring the adorable American Girl characters. The tablet comes with a berry colored bumper and has American Girl specific sound effects that will surprise and delight kids as they explore their tablet.
This is a fully-featured Android tablet that comes with Google Play and over 400 features dedicated to kid-focused experiences and peace of mind for parents (or grandparents like me). Includes a kid-safe mobile app store, Wings Learning System, suite of parental controls, animated Time Controls, and more with Nabi's Blue Morpho OS.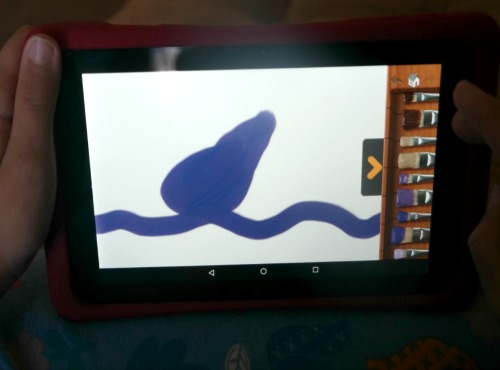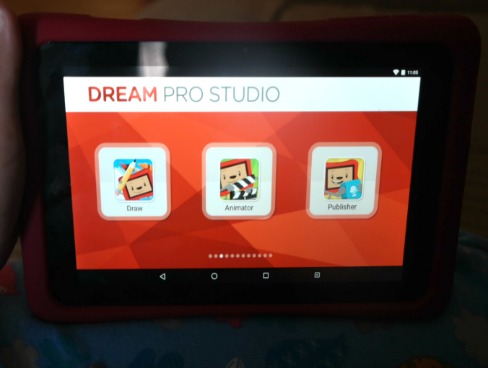 One of the nicest features with this tablet is the 7″ screen  1024 x 600 display. For the price, this is a fantastic feature and it's big enough for the Princess to read ebooks, play games, write up emails to her friends, etc. Next, the speed is a little slower than I would like, but it's fine for her. The tablet runs on a quad-core processor and ONLY weights 1 lb., so it's light-weight and easy for her to tote around.
There are easy-to-use front and rear facing cameras and she's been taking an interest in photography, thanks to her Pappy. They like to take the tablet outside and use it to photograph some of my flowers in my garden. She took it with us on a recent trip down to the beach and used it to watch videos and to play games while riding in the car. If you don't want to hear any noise coming from the tablet, there is an earphone jack that your child can use.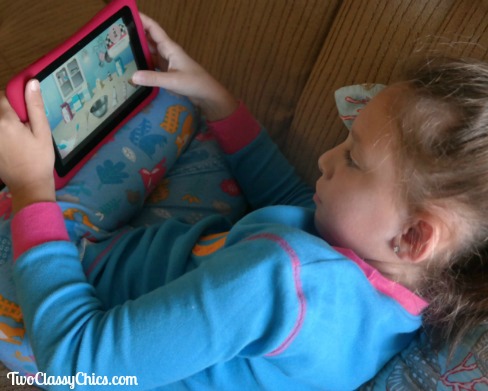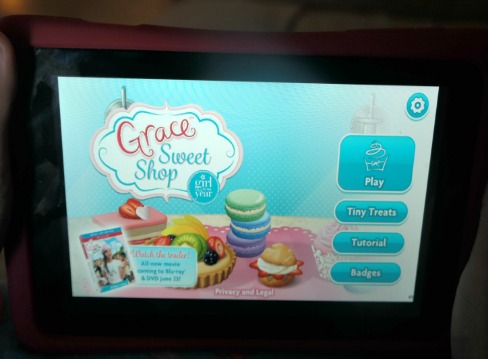 So far the Princess has been playing the free games, reading the free ebooks and using the free apps that are included with the tablet. I find them to be PLENTY for her needs at this time. There are 4 or 5 games that she really enjoys playing and there is a drawing app that she likes to use to draw and make her own artwork. It's actually pretty cool.
If I had to rate this tablet on a scale of 1 through 10, I would rate it a 7 1/2 stars. I think it's great for children to use, especially if it's going to be their first one and they're just learning the ropes. The American Girl Tablet retails for $79.99 and is available at the Nabi Shop, Amazon and Toys R Us. It comes with a limited 1 year manufacturer's warranty.
* This post contains affiliate links. If you make a purchase, we may or may not receive a small commission which helps to support this site. Thank you!

Disclaimer: Shelly H. received a complimentary product to feature & review on this blog. No monetary compensation was received. Shelly's thoughts, opinions and words about the product are 100% her own, unbiased opinion. We are not responsible for injury or mis-use of any products won from the The Classy Chics Blog. Please read our Terms of Service & Disclaimer Policy before entering our giveaways. Thanks!