My husband is like most men…he only uses the skincare products that he has to. He'll use body lotions (only on his dry skin areas), a men's shower gel and face cream after he's done shaving. He's the total opposite of me. I have a cabinet full of body care and skin care products that I use every day.
Hubby recently celebrated his 56th birthday and is finally taking some interest in upping his game on skin care. I guess it's better late, than never. With that said, I'm pretty proud that he's now trying out a few men's products. Last month he reviewed a tube of the Anti-Aging Nourishing Face Cream for Men by Baldwin. You can check out that previous review to get his thoughts on that.
* Complimentary Product Received for Review.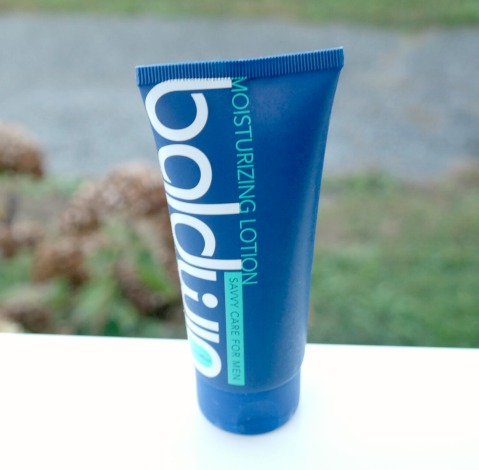 This time around he's reviewing the men's Moisturizing Lotion from Baldwin which is created from Dead Sea Minerals, Argan Oil, African Shea Butter and a touch of Jojoba Oil. The lotion comes packaged in a 3.4 fl. oz. dispensing tube and can be used daily. Product is paraben-free.
Instructions for Use: Apply onto clean skin until fully absorbed.
During the Fall and Winter seasons his face gets extremely dry. He's one of those guys that has to shave his face at least once every two days. He has dark hair, so within hours he has the classic 5 o'clock shadow. Now that he's older, his skin is very course, dry and at times…he gets ingrown hairs due to the dryness of his facial skin. Well, that was before he started using this product!
As soon as he received the Moisturizing Lotion from Baldwin he started using it once a day, right after his daily shower. After cleansing his face (in the shower), he gets out and towels dry. He then applies the moisturizing lotion which quickly absorbs into his skin, without leaving a greasy or sticky residue behind. The product consistency is rich, but smooth and creamy.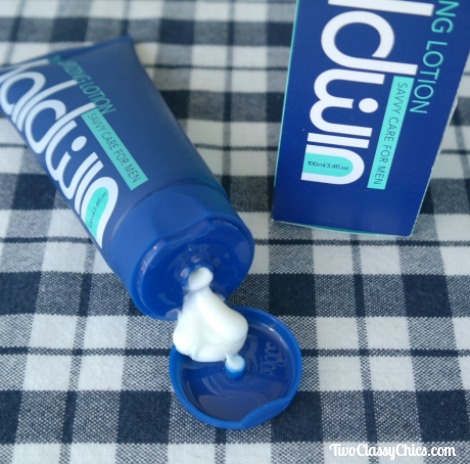 Over the past 12 days he's noticed that almost all of the dry patches are now gone from his skin, especially around his nose, chin and cheeks. As his wife, I can tell you that when I touch his skin it feels smoother and softer. Now that most of the dry skin is gone, he's also getting a much closer shave, which means he can shave less often which makes him happy!
You can learn more about this great product and other men's skincare products that Baldwin has to offer by checking them out online.
Giveaway: One lucky winner is going to win the men's Moisturizing Lotion from Baldwin. Good Luck!
Giveaway Details: This giveaway is open to residents of the US ONLY age 18 and over. Please read our Terms of Service & Disclaimer Policy before entering. This giveaway will close on November 20th, 2017 at 11:59 pm EST time. No purchase necessary to enter or win.

Disclaimer: Shelly received a complimentary product as featured in this blog post. Shelly's thoughts and words are 100% her own unbiased opinion on the company & products being featured today. The Two Classy Chics are not responsible for prize shipment or fulfillment.