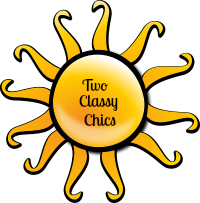 Today is Friday, September 1st, 2017. Welcome to the Friday ~ Week in Review post! I will be doing these posts every Friday to update you all on what happened throughout the week, so everyone can get caught up on the things they may of missed!
Quote of the Week: Healing takes courage, and we all have courage, even if you have to dig a little. — Tori Amos
Giveaways:
TravelWise 5-Piece Packing Cube Set for Traveling
CatDoodles – The Cat Lovers Drawing Book
The Immortal Life of Henrietta Lacks DVD
Upstep Comfort Orthotics $189 Value
1 Box of Tetley Tea (tea bags)
Reviews:
Surya Brasil's Exotic Animals Nail Polishes
Seabuck Wonders
Stoneridge Orchards – All-Natural Dried and Dipped Fruits
Get $3 When You Sign Up for Swagbucks
General Posts, Articles, Crafts & Recipes:
Orange-Cinnamon Churros Recipe
How to Get Rid of Fruit Flies with DIY Fruit Flies Trap
2 Banana Flavored Dessert Recipes
Tetley's Sparkling Peach Iced Tea Recipe
Home Canning – Zucchini Relish Recipe
Travel Feature: Niagara Wax Museum of History
Meaty Baked Potato Topping Recipe + Freezing Instr.
al fresco Chicken Sausage Calzones Recipe
My daughter finally went back to school and my 2 year old son will be starting his first year in preschool in 2 weeks. Things are starting to get back onto a more normal schedule around here. Looking forward to the fun family plans we've got scheduled for the holiday weekend. We'll be out and about, having some fun. What are your plans for the weekend? Anything exciting going on? Staying home or going out?