Food preservation is both trendy and old fashioned, with modern equipment and methods helping us emulate our ancestors in putting up fresh foods. Stephanie Thurow, creator of the blog Minnesota from Scratch, has a new cookbook called Can It & Ferment It: More Than 75 Satisfying Small-Batch Canning and Fermentation Recipes for the Whole Year (Skyhorse Publishing, 2017), with recipes and techniques simple enough for beginners but interesting enough for people who already have some experience.
Being a self-taught canner myself, I was quite moved (and a bit jealous, if truth be told) by Stephanie's introduction to the book in which she recounts how she learned the art of water-bath canning from her husband's Aunt Mary. But for those of us not lucky enough to have such a mentor, Stephanie has provided helpful how-to sections for both canning and fermentation, including the basic supplies needed for each. She also describes how to encourage children to help, broken down by the appropriate tasks for different age groups.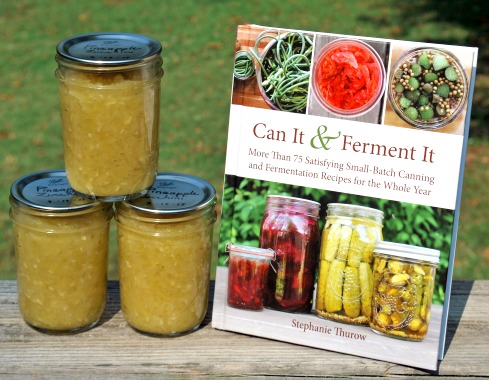 This lovely book is organized by season to take advantage of the best produce available at any time of year. The canning recipes all employ water-bath canning, the fermentation recipes don't need starter cultures, and none of the recipes require any unusual or expensive equipment. Many of the ingredients are featured in pairs of recipes, one canning recipe and one fermenting recipe. For example, in the Spring section of the book, there are two recipes for fennel, canned Pickled Fennel and fermented Fennel and Radish Slaw, while the Fall & Winter section highlights cranberries, with canned Cranberry-Apple Jam and fermented Cranberries in Honey.
I received my review copy of Can It & Ferment It in late summer, otherwise known as zucchini season, so I chose the Pineapple Zucchini (page 45) for my first recipe from the book. It was simple to put together, using only four ingredients–zucchini, pineapple juice, lemon juice, and sugar. My efforts were rewarded with three beautiful half-pint jars of golden shredded zucchini, which the recipe notes promise "tastes just like crushed pineapple and can be substituted in recipes that call for regular crushed pineapple." Next on my list of recipes to try is the fermented Zucchini-Carrot Relish (page 47). Since I'm a complete newbie when it comes to this kind of fermenting, I'm looking forward to learning this technique.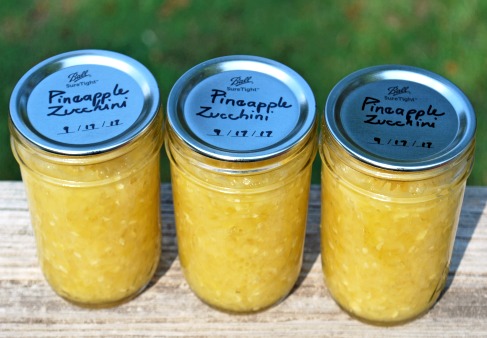 Here are some more tempting recipes from Can It & Ferment It:
• Spicy Pickled Carrots (canned)
• Garlicky Carrot Pickles (fermented)
• Strawberry Rhubarb Jam (canned)
• Rhubarb Pickles (fermented
• Dilled Onion Rings (canned)
• Red Onions (fermented)
• The Perfect Garlic Dill Pickle (canned)
• Polish Dill Pickles (fermented)
I think a copy of Can It & Ferment It would make a nice present for the cook on your gift list, perhaps in a pretty basket with a jar or two of your own preserves or some new Mason jars for the recipient to use.
* This post contains affiliate links. If you make a purchase, we may or may not receive a small commission which helps to support this site. Thank you!
Giveaway: One lucky winner is going to win a copy of Stephanie Thurow's Can It & Ferment It for themselves, thanks to Skyhorse Publishing.
Giveaway Details: This giveaway is open to residents of the US ONLY age 18 and over. Please read our Terms of Service & Disclaimer Policy before entering. This giveaway will close on October 16th, 2017 at 11:59 pm EST time. No purchase necessary to enter or win.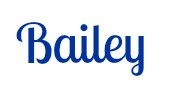 Disclaimer: A. Bailey received a complimentary product for review purposes & feature on The Classy Chics blog. No monetary compensation was received. A. Bailey's thoughts, opinions and words are 100% her own. Your thoughts may differ. Please read the blog's terms of service policy before entering any giveaways. The Classy Chics are NOT responsible for prize fulfillment or shipping of any items won from this blog.