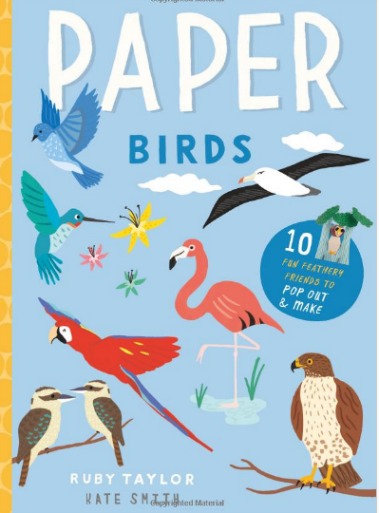 My granddaughter is 8 years old and loves to work on arts and crafts projects when over at our home. We've shared many of our creations here on the blog over the past few years and today, we've got another really cool kid's craft project to share with all of you. It's in the form of a book and paper craft kit, all rolled into one.
Book Title: Paper Birds – 10 Fun Feathery Projects to Pop Out & Make
By: Ruby Taylor and Kate Smith
ISBN: 978-1-78240-499-6
Publisher: Ivy Kids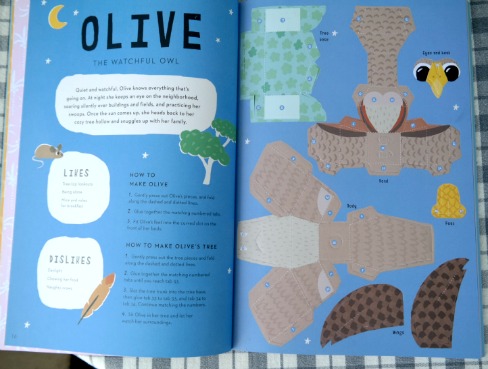 Book Synopsis: From Olive the Owl (who loves breakfast but hates rainy days) to Hektor the nectar collector, Paper Birds brings you a gorgeously illustrated cast of feathery new friends to press-out, make, and play with. With 10 fun feathery friends to pop out and make, including a flamingo, a parrot, a stork, a hawk, and a bluebird, each with its own perch, nest, flower, or treat, this gorgeously designed book is full of information about each bird's unique personality, with "likes" and "dislikes" listed so you can really get to know each character in this book! Every bird is carefully crafted and beautifully illustrated and by following the simple step-by-step instructions you will have hours of fun making your new feathered friends. For children ages 8-11 years of age.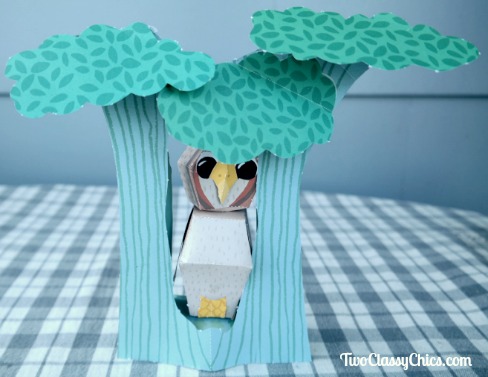 There are 10 model sets to make and collect in the book. You'll press out the pieces of paper and then assemble the pieces into colorful birds. Each bird comes with a paper accessory or companion to make them feel right at home.
This is a really cool paper craft book and Gia had a great time popping out the pieces and assembling them. The instructions are easy-to-follow and at the age of 8, she had no issues in doing the project by herself. With that said, we did sit there to help supervise, just so that we were spending time with her. The birds are colorful and super-cute! You'll find a hawk, flamingo, hummingbird, pelican, penguin, parrot, bluebird, albatross, owl and a kookaburras.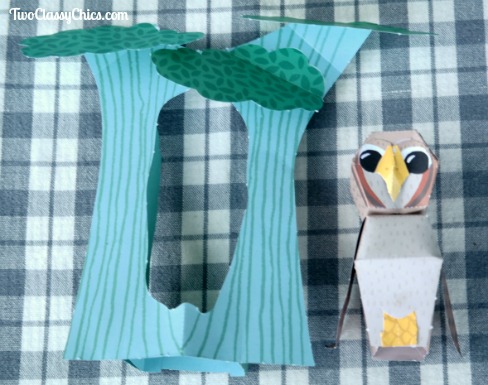 So far…the Princess has assembled three of the paper birds and let me tell you, they're adorable! She took two of them home to put on her desk and she gave me one to keep here. Over the next few weeks she's looking forward to assembling all 10 that are included inside the book.
* This post contains affiliate links. If you make a purchase, we may or may not receive a small commission which helps to support this site. Thank you!

Disclaimer: Shelly received a complimentary product as featured in this blog post. No monetary compensation was received. Shelly's thoughts and words are 100% her own unbiased opinion on the company & products being featured today. The Two Classy Chics are not responsible for prize shipment or fulfillment.