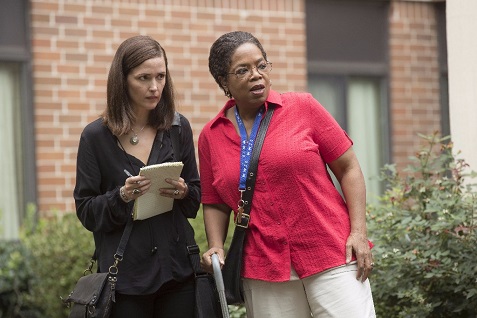 Recently we had the opportunity to sit down and watch the brand new DVD movie release called "The Immortal Life of Henrietta Lacks". This movie was released on DVD and Blu-Ray on September 5th, 2017. Here's more information about the movie.
* We received a complimentary DVD from HBO Films.
An African-American woman becomes the unwitting pioneer for multiple medical developments, such as the Polio vaccine, when her cells are harvested to create the first immortal human cell line. Her story, previously lost in history, is brought to life in HBO® Films' The Immortal Life of Henrietta Lacks. Led by Oscar® nominee and TV icon Oprah Winfrey and Emmy® nominee Rose Byrne, the "Intriguing and thought provoking" (The New York Times) HBO® Film.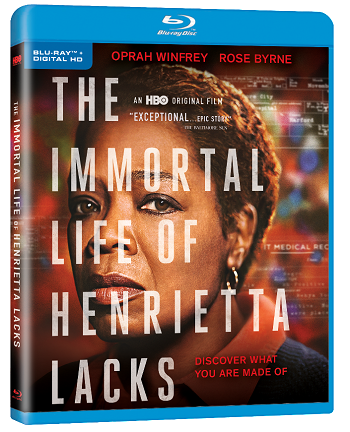 In this adaptation of Rebecca Skloot's critically acclaimed, bestselling nonfiction book of the same name, The Immortal Life of Henrietta Lacks is told through the eyes of Henrietta Lacks' daughter, Deborah Lacks (Winfrey). The film chronicles her search, along with journalist Rebecca Skloot (Byrne), to learn about the mother she never knew and understand how the unauthorized harvesting of Lacks' cancerous cells in 1951 led to unprecedented medical breakthroughs, changing countless lives and the face of medicine forever.  The Immortal Life of Henrietta Lacks is a story of medical arrogance and triumph, race, poverty, and deep friendship between the unlikeliest of people.
The A-list, ensemble cast includes Tony Award-winner Renée Elise Goldsberry, Reg E. Cathey from HBO's The Wire and Oz, and Emmy® winner Courtney B. Vance. The Immortal Life of Henrietta Lacks is directed by George C. Wolfe, and executive produced by Oprah Winfrey and Alan Ball, the creator, writer, and executive producer of the HBO hit series, True Blood and Six Feet Under.
My Thoughts: I'm a retired medical professional, so any movie that has a good medical story line seems to interest me. Especially when the story line is an important one. I sat down a few days ago to watch this movie with my husband and I have to say…I enjoyed the story line, but didn't care for the acting by Oprah Winfrey at all. I know a lot of people are fans of her acting abilities, but in this movie…I think another actress could of done a better job at portraying the part. Again, that's just my personal opinion.
I had never heard of Henrietta Lacks until I watched this movie. Like I said, I enjoyed most of the story line, just didn't care for the acting done by Oprah Winfrey. If you enjoy movies like this…you will probably enjoy this one. I don't give out movie spoilers, so I won't tell you how it ends.
On my movie rating scale, I give this particular film 6 popcorn buckets out of 10 popcorn buckets on my entertainment rating scale. Would I buy this movie DVD? Probably not, but I do recommend that you watch it at least once.

Disclosure: We received a complimentary movie DVD from HBO Films. No monetary compensation was received.