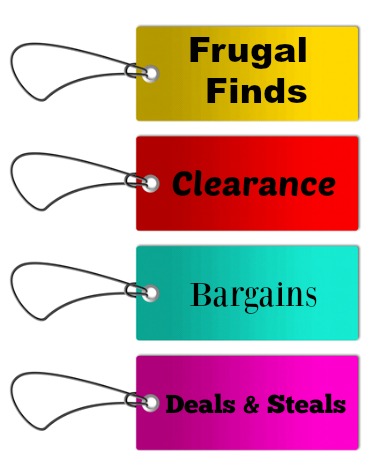 Three weeks I ran into my local A.C. Moore's craft store to pick up a few bottles of craft paint. While I was in there…I browsed around the store to see what kind of deals that I could fine. You all know me, I'm a frugal girl who loves to find things at a bargain price.
Well, on the day that I was there they had a big bin full of flameless pillar candles. I love flameless candles and have them all over my home. I found some nice flameless pillar candles with a 4-6 hour timer feature on clearance for $3.00 and $4.00 each. The one's that have the timer always cost more, so I was pretty happy to pick up two new candles for $3.00 each!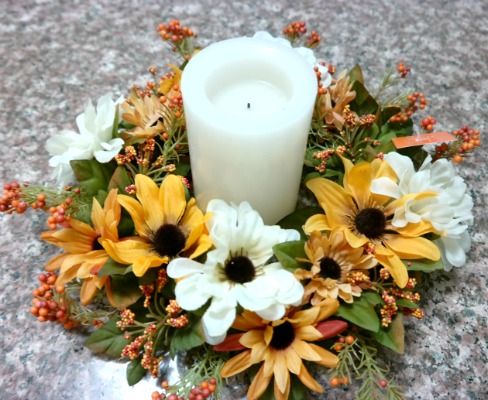 I was checking out their Autumn and Fall home decor section and spotted this really pretty medium-sized candle ring that was being offered at 60% off. I picked up two of them for $4.00 each!
In their "loose" silk floral section they had some Fall and Autumn picks being offered at 60% off too. I picked up some burnt orange and tan & ivory silk fall flower stems for $1.00 each pick (each one has four flowers) and then I got the fall berries pick for $1.00 too. Not sure if I'll toss them into a vase or add them to some other's that I have and make a door wreath. Not sure, but that was a fabulous price for really nice quality silk flowers.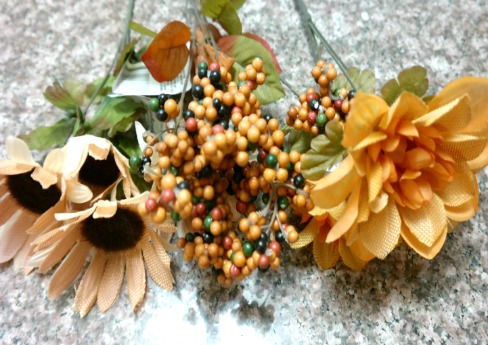 While I was in there I did pick up my 12 bottles of craft paint, some wooden emergency vehicles for my grandson, three $1.00 Fall craft kits for my granddaughter, a new clasp for a necklace that I broke (hubby is going to fix it with the new clasp) and a few other things. With that said, everything that I bought and I mean EVERYTHING that I bought was on sale (deeply discounted) or on final clearance. Yup, that's how I roll. LOL
So, did you find any good clearance deals, bargains, flea market or yard sale finds this past week? If so, tell me about them!