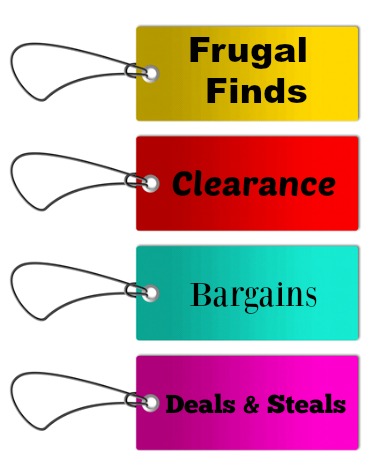 If you've been reading this blog you'll already know that I decorate the inside and outside of my home in coastal and beach decor. I love everything and anything that has to do with the beach and coastal life. Matter of fact, we plan on moving to the Atlantic Coast in about 5 years when my husband retires. For now, we live a 3 1/2 hour drive away from the Jersey coast.
I enjoy decorating, but I ONLY enjoy it when I can pick up items at a bargain basement & clearance price. Yes, I'm a frugal-type of gal. I rarely buy anything at full price and always looking for a great deal.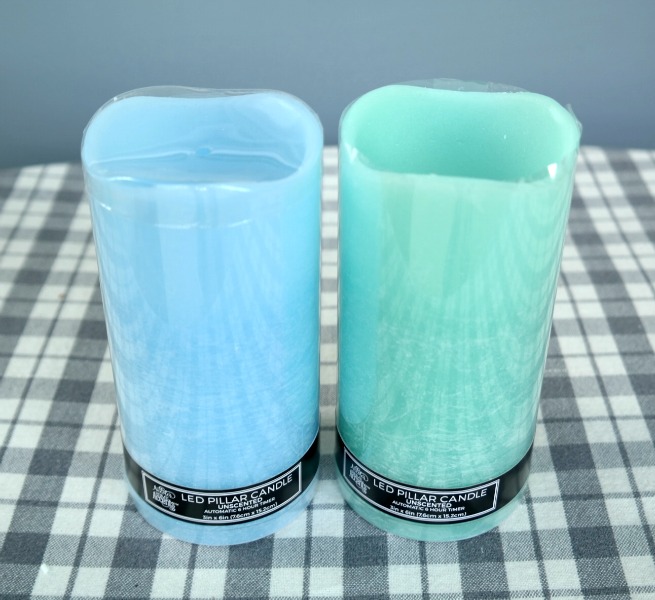 Last week I went into our local AC Moore's store to pick up a few scrapbooking supplies that I needed and I stumbled upon a fabulous sale! Oh my gosh, I was dancing in the aisles when I found these bargains and I just had to have them!
The two flameless candles you see in the photograph above are 6″ tall flameless candle pillars with 4 hour timers built into them. I snagged an aqua colored one and an ocean blue colored one on this particular shopping trip. Each one was regular price $12.99 each. They were on clearance for $3.00 each. So, I got two flameless pillar candles for $6.00 which is a deal! They're a really nice quality too and the colors work perfectly within my home's decor.
Next…the bargain of the year! I was browsing their already framed artwork aisle and they had a section of artwork that they were clearing out…final rock-bottom clearance prices. After looking around and behind some of the pieces, I found this gorgeous ocean and beach scene that I just fell in-love with. This piece is ready-to-hand and framed in a gorgeous frame. It's really large…it's the kind of piece you want to hang up on a wall behind your sofa. Yes, it really is that large!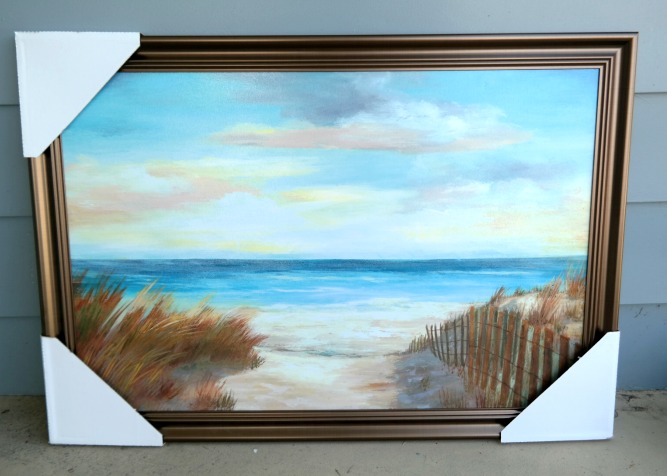 Regular price for this piece was $79.99. Rock bottom clearance price was $19.99. I had a coupon for 10% off and I was able to use it on that item, so I got another $2.00 off, bringing down my net cost to $17.99 for a large piece of artwork that was originally priced at $79.99. Wow! When I went through the checkout…the clerk told me that I just bought the deal of the day. Once she was done working, she was going to go back there and check them out too! LOL Smart Girl.
Those are my fun frugal finds for this week. I think I did extremely well on my latest round of bargain shopping! So, when you're looking for some home decor bargains, don't forget to head to your crafty stores too and check out their clearance items!
Did you find any fun bargains or deals this past week? If so, what did you get and where did you get them? Tell me about it! We're all looking for a great deal!