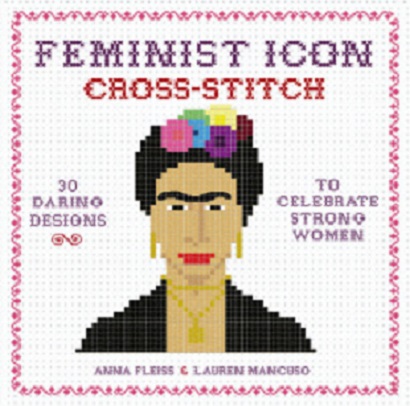 When I was about 12 or 13 years old I learned to cross-stitch. I can remember sitting down for hours at a time with my grandmother and working on various designs. Once I hit adulthood, my love for cross-stitch grew even more. Over the years I've completed numerous framed wall hangings, pillowcases, sheets and other items. It's a very time-consuming hobby, but extremely relaxing when you're working on a project.
Check out this new cross-stitch book that will be hitting the retail market.
* Complimentary Book Received for the Review.
Feminist Icon Cross-Stitch: 30 Daring Designs to Celebrate Strong Women by Anna Fleiss and Lauren Mancuso (October 2017; 9780762462902) pairs the irreverent reinvention of a classic American craft with the sassy feminism of Notorious RBG in a fresh, modern celebration of groundbreaking women. Trailblazers like Malala Yousafzai, Gloria Steinem and Michelle Obama take center stage alongside icons like Beyoncé and Frida Kahlo in this collection of stylish cross-stitch patterns and capsule biographies that celebrates some of our favorite lady heroes.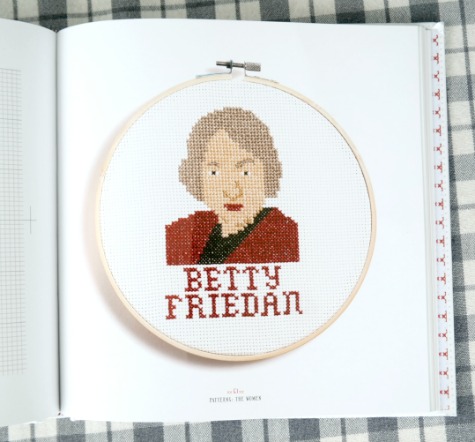 This is a hardcover book containing 30 different designs, a total of 120 pages. In the front of the book you'll find an introduction and then a helpful section that teaches you the basic's of cross-stitching. In my honest opinion, these designs are perfect for beginners and experienced stitchers.
As you flip through the book and look at the designs, you'll find famous women like: Cleopatra, Abigail Adams, Eleanor Roosevelt, Amelia Earhart, Gloria Steinen, Beyonce, Billie Jean King, Virginia Woolf, Marie Curie and more. With each design you'll find information about the woman to help you understand why she was selected for the book and why she's considered to be a feminist icon.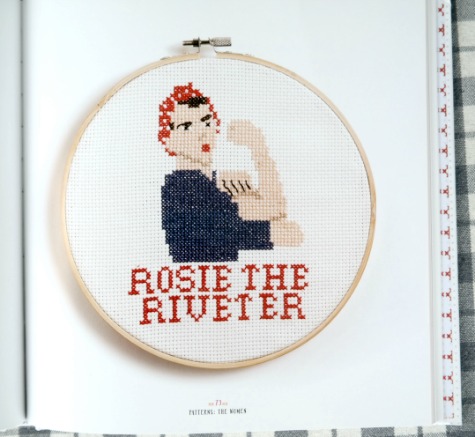 I think this book is fabulous, even though I'm not a feminist nor will I ever be one. With that said, I'll be having surgery in 5 weeks and I do plan on stitching up a few of these designs to help keep me occupied as I recover. The designs and instructions are very easy-to-follow and anyone can do them.
You can learn more about the Feminist Icon Cross-Stitch Book by visiting the Running Press website online. Book will be available starting in October 2017 for purchase.
* This post contains affiliate links. If you make a purchase, we may or may not receive a small commission which helps to support this site. Thank you!

Disclaimer: Shelly received a complimentary product as featured in this blog post. No monetary compensation was received. Shelly's thoughts and words are 100% her own unbiased opinion on the company & products being featured today. The Two Classy Chics are not responsible for prize shipment or fulfillment.