Reading often to our children is one of the best gifts we can give to them. By reading to them, we're educating them on a variety of different things and spending quality one-on-one time with them. In our home, we prefer to hold family reading time about 45 minutes before bedtime.
Recently we received the newly released children's book titled "But I Don't Eat Ants" by author Dan Marvin and illustrated by Kelly Fry. The book will be available for purchase starting in October 2017. ISBN: 978-1-57687-837-8. It's a hardcover book containing 32 pages.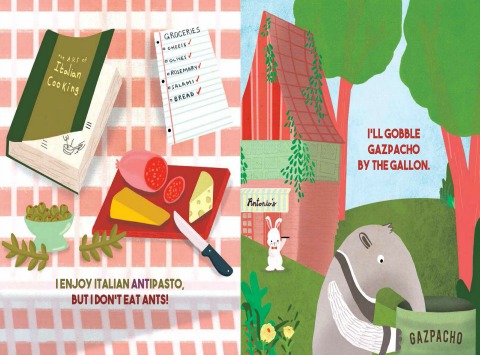 Book Synopsis: "Koalas aren't called Eucalyptus-eaters. Pandas aren't called Bamboo-eaters. Jaguars eat Anteaters, but they aren't called Anteater-eaters!" insists a voracious young Anteater who will gobble up just about every food except for one: ants! This clever take on the picky-eater is full of wry humor and silly puns as the anteater takes us through the food he LOVES to eat, all while repeating the refrain, "but I don't eat ants." That is until dinnertime when his mom presents him with with a "fiery" surprise. The final punchline playfully depicts the often illogical rationalizations of young picky eaters in a way that will have kids and their parents laughing.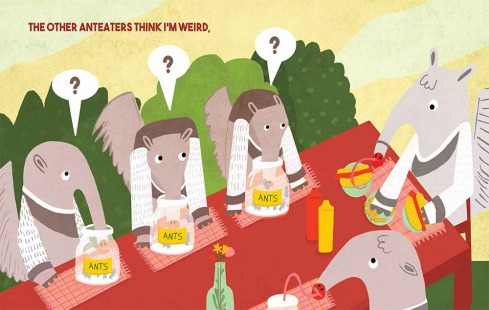 My Thoughts: My daughter is 8 years old and my son is a tad over 2 years old. Finding books to read for our family reading time that they both will enjoy can be difficult at times. One of the things that I really appreciate with this book is that it appeals to both boys & girls and a variety of different ages. Perfect for families to enjoy during their family reading time.
The story line is entertaining from beginning to end and it's simple enough for the kids to understand, while teaching them a few things along the way. The illustrations throughout this book are colorful and adorable! Both the author and the illustrator did a fantastic job with this book! Finally, I really appreciate that the book is NOT another fantasy, princess, prince or superhero book! As a parent…I'm certainly tired of reading all of those! My children love their new book and we've read it several times since receiving it. A great book for your child's reading library and with the holidays just around the corner, it would make a great holiday gift.
* This post contains affiliate links. If you make a purchase, we may or may not receive a small commission which helps to support this site. Thank you!

Disclaimer: Jenelle C. has personally reviewed the product listed above. Jenelle has not received any monetary compensation for her review. Jenelle did receive a free product to try out so she could evaluate and use it for her review. Her thoughts & opinions in this review are unbiased & honest and your opinions may differ.  Please read our Terms of Service & Disclaimer Policy before entering the giveaways. Thanks!