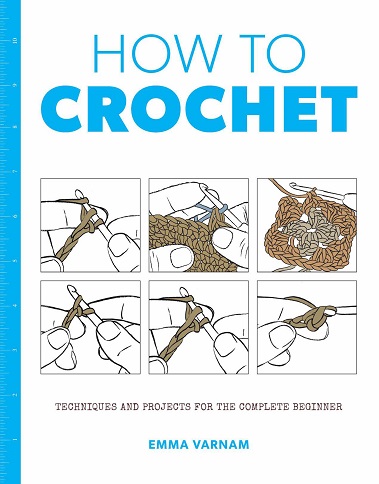 This introductory, project-based book is ideal for anyone looking to take up a new craft. It guides the reader through the materials required and the basics of the craft, followed by a series of techniques and accompanying projects to put the newly acquired knowledge into practice right away.
* Complimentary Book Received for Review & Feature.
The techniques are explained with the help of clear, step-by-step instructions and there are beautiful photographs of the stylish projects, including items for the home, accessories and gifts for friends and family – throughout.
Title: How to Crochet
Author: Emma Varnam
Publisher: GMC Books
ISBN: 9781861089496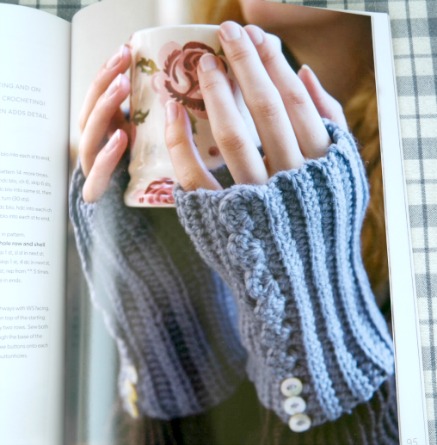 Carol's Thoughts: My daughter Shelly was taught how to crochet at the age of 13 by her paternal grandmother. I had always wanted to learn, but never had the time to dedicate to it. Now that I'm retired, I'm ready to learn a few new crafts with crochet being one of them.
As a complete newbie to crochet, I found this book to be really easy to understand and easy to follow along. The author does a great job with her step-by-step diagrams teaching you some of the basic crochet stitches: single crochet, double crochet, shell stitch and others. In just a week, I've mastered 3 of those stitches thanks to this book.
* This post contains affiliate links. If you make a purchase, we may or may not receive a small commission which helps to support this site. Thank you!
There are crochet projects in the book with step-by-step instructions, diagrams and color-photographs to go along with the stitches that you're learning. Some of the projects in the book include: granny stitch afghan, endless scarf, soft-toy, fingerless gloves, pillow covers, teapot cozy, pot holder, etc. All of these projects look fairly easy to make once you've master the required stitches for the project.
I haven't completed a project just yet, but like I said…I've mastered 3 of the stitches so far. I want to continue with my learning and practicing and then I plan on trying to make that beautiful granny square afghan project that's featured in the book.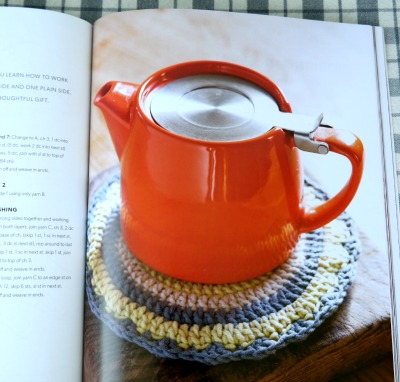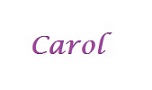 Disclaimer: Carol received a complimentary product as featured in this blog post. No monetary compensation was received. Carol's thoughts and words are 100% her own unbiased opinion on the company & products being featured today. The Two Classy Chics are not responsible for prize shipment or fulfillment. This post may contain affiliate links. If you purchase an item through an affiliate link, we may receive a small commission which helps to support this site.