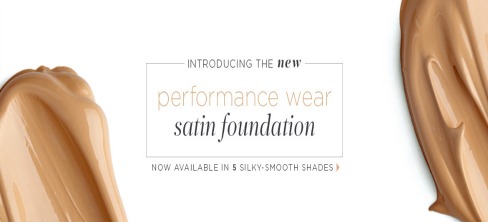 Over the past 2 years I've shared many great beauty products with all of you. If you would ask me today for the name of one of my favorite beauty product brands…I would answer with "Osmosis Colour Mineral Cosmetics". I'm a huge fan of their eye shadows, concealers and now…their brand new Performance Wear Satin Foundation!
* Complimentary Product Received for Review.
This brand new foundation comes in 5 different gluten-free and vegan shades (natural light, natural medium, golden light, golden medium and beige dark). It's a silky-smooth foundation that provides long-wearing, buildable coverage with a feathery, lightweight feel.
Incorporating the benefits of skincare technology in your makeup, each Performance Wear Satin Foundation offers wrinkle smoothing and plumping properties. The star ingredient, Dermaxyl, brings this anti-aging feature, stimulating cell communication and then repairing age related skin damage. The added bonus of environmental protection also protects the skin from free radicals. Featuring calming chamomile and hyaluronic acid, the line further promotes anti-aging and hydration to deliver a flawless, rejuvenated look.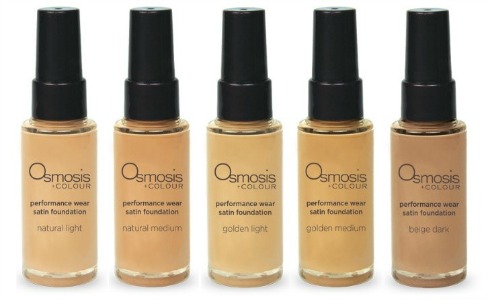 To Use: Simply apply the foundation over face to create a smooth finishing, layering as needed for added coverage.
For this beauty feature I received a complimentary Performance Wear Satin Foundation from Osmosis Colour Mineral Cosmetics. I selected the natural medium shade which is closest to my own natural skintone. The foundation comes packaged in a glass bottle with an easy-to-use pump dispenser.
I've been using this foundation every day for the past 10 days and absolutely LOVE IT! It feels silky-smooth and airy on your skin. I can layer it underneath my eyes where I need more coverage to help cover-up my dark under-eye circles and then use less of the product in other areas where I don't have as many issues. It layers and blends really nicely!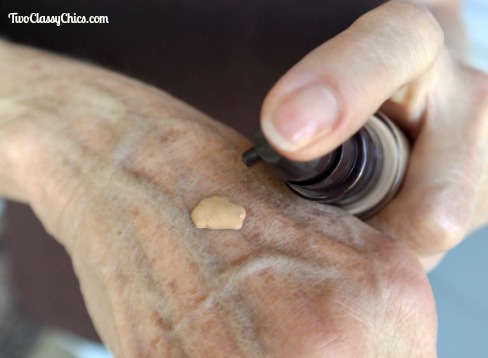 When you're wearing it…it gives you a natural finish. I don't look like I'm caked-down with a heavy foundation. Matter of fact…I look like I'm not wearing any foundation at all. Next, I appreciate that this foundation does not clog up my pores and it washes off easily with my facial cleanser. It's fantastic!!!
Head on over to Osmosis Colour Mineral Cosmetics and check out their entire line of beauty products. If you're a foundation wearer, you'll defintely want to add the Performance Wear Satin Foundation to your beauty bag.
* This post contains affiliate links. If you make a purchase, we may or may not receive a small commission which helps to support this site. Thank you!

Disclaimer: Shelly H. received a complimentary product to feature & review on this blog. No monetary compensation was received. Shelly's thoughts, opinions and words about the product are 100% her own, unbiased opinion. We are not responsible for injury or mis-use of any products won from the The Classy Chics Blog. Please read our Terms of Service & Disclaimer Policy before entering our giveaways. Thanks!