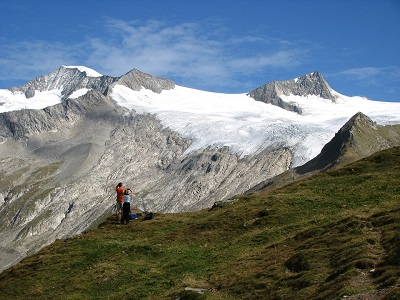 There is nothing quite like traveling and experiencing a new place for the first time or returning to your favorite travel destination. Travelling gives us the opportunity to disconnect from the stressful city life and it provides us with a great way to relax. Travelling also increases our knowledge of other cultures, widens our perspective, and increases our resourcefulness. Travelling with family, friends, and loved ones also create memories that'll last a lifetime.
Choosing the right adventure for you can be a bit of a struggle, but with great travel services like Kandoo Adventures, choosing a great vacation package becomes easier. Before booking your trip, here are 5 tips to selecting an adventure tour that will push you beyond your wildest dreams.
1. Don't plan too much.
While it's always a good idea to plan everything up to the last detail before traveling, the truth is that you won't be having any idea about what you'll enjoy or who you'll meet. It would be best to pick a starting point then choose at least two or three must-do activities and make your way through. A ready-made itinerary can be a good way to start your adventure, but this should only serve as a rough guide.
2. Save up!
Having more money saved up for your travels will give you a lot more options. It can be difficult to save up for your travels but the added effort will be more than worth it once you make the best out of all that hard-earned money.
While we're on the subject of cash, make sure to have enough money to cover your expenses in case of an emergency. Just to be extra safe make sure to stash some cash in different places so you don't risk losing them all at once.
3. Splurge a little.
While traveling on a budget allows you to travel longer and experience more during your travels, traveling on a shoestring budget can get old quickly. Eating out at a fancy restaurant or spending a wild night or booking a few nights at a nice hotel can also be a rewarding way to spend your vacation.
4. Keep an open mind.
In your travels, you will most likely come across people with traditions and lifestyles different from your own. Open yourself up to these experiences and try to understand people based on their cultural background. It's arrogant to dismiss other people's opinions outright. Practice empathy and walk a mile in someone else's shoes.
Be curious and ask questions. Embrace different possibilities, people, and opportunities. You don't have to agree or disagree but learning can be worth a whole lot more.
5. Lastly, break out of your comfort zone.
Enjoying a vacation is the best time to challenge yourself to try new things that would normally make you anxious. Doing this will help lessen your anxiety. Not an avid hiker? Go on more hikes. Scared of trying new food? Try exotic local cuisines. This works while traveling since every experience is new to you, what's another one for the books?
Of course, you will always have to take safety and practicality into consideration but once all these have been taken into account, you're all set and ready to go.