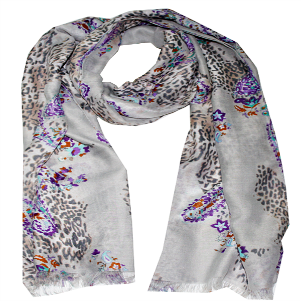 Women and accessories are definitely a perfect combination. Every woman needs certain accessories that can immediately transform your look from casual to classy. And although these accessories don't have to be expensive, you may want to invest in high-quality brands since these are not only for the love of fashion, it's also an investment.
Investing in how you look can create a lasting impression on the people you meet and interact with. You don't have to go on an all out shopping spree just to buy these accessories. You simply have to check your closet first and you might find that you already own most, if not all, of these accessories that every woman needs.
A pair of classic pumps. Classic pumps can be your go-to shoes to instantly look stylish. Plus, it makes you look taller. You can go for the classic black, neutrals such as brown and white, even bright colored ones and those with patterns and prints. It all depends on your preference and fashion sense. Just make sure that you can mix and match them with your everyday outfits, they're high-quality shoes, and that they are comfortable to wear.
High-quality bag. A high-quality leather bag is a great investment. There are many styles of high-quality bags that you can choose from. Choose one that has a classic design and one that can hold all the items that you carry on a daily basis. Although you may not want to use it every day, it still has to be functional and must be made from high-quality materials. And when not in use, store it properly so that it will last for years to come.
Black blazer. The way you look affects your confidence as well as how you interact with people. One of the things that people will immediately notice is what you are wearing. A well-fitted black blazer can do wonders and is a must-have for every woman. This is a classic piece of clothing that you can throw on top of or pair with anything. It makes you look sharp and professional in an instant, even if you're wearing jeans.
Fine jewelry. Just like investing in a high-quality leather bag, every woman should at least have one piece of fine jewelry. You may not wear this on a daily basis but choose a piece that you can wear for black tie events or in special events. It has to be a statement piece that reflects your personality. Take your pick from brooches, earrings, necklaces, rings, and bracelets. There are a lot of designs to choose from or if you really want to stand out, have one custom made.
Makeup mirror. A makeup mirror lets you do your makeup with ease. These can easily be adjusted and come with lights as well as magnification to help you see a lot better when applying makeup. You can check out various reviews at https://parentsneed.com/top-5-best-lighted-makeup-mirror-reviews/ to help you pick out the right mirror according to your needs.
There are so many more items that you can add to this list. After all, a woman can only have so many accessories. Just remember not to over accessorize and that even if you go for a classic style, you can always add your personal touch to make it truly your own.