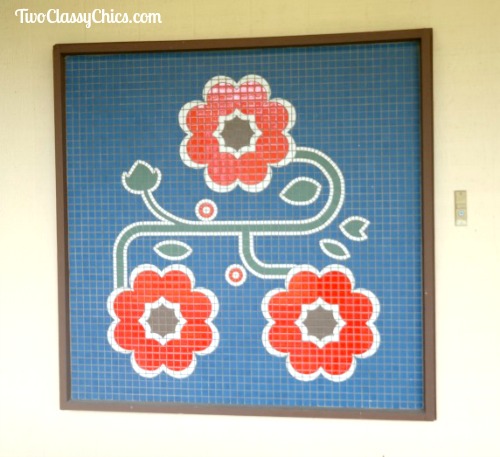 The Seneca-Iroquois National Museum in Salamanca New York is a must-see if you want to learn about the Native Americans that call western New York home. You'll find it located in the southwest region of New York state and about 20 minutes from the norther border in Pennsylvania.
Coming from south central Pennsylvania, it was a beautiful drive up through State College, Bradford and then into Salamanca. We drove through mountains upon mountains. It's really a gorgeous drive into Salamanca and we highly recommend it.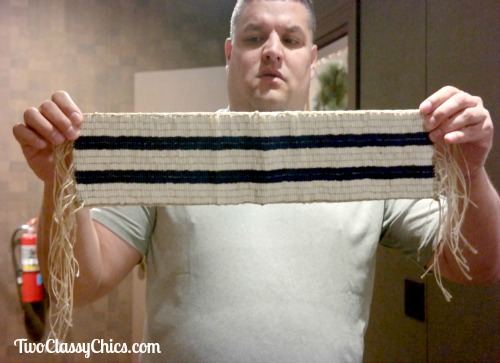 The museum is open year-round and admission fees are $3.00 up to $7.00 per person, depending on age. They host special events throughout the year, so you'll want to visit their website before planning your trip. Cameras are not permitted inside the facility by the public. Since I was on a press/media pass, I was able to take just a few photographs to share with all of you.
Right in front of the museum building you'll see a large mortar stone that used to be located down by the Allegheny River. They moved it up to the museum to preserve it's history. Year's ago the Seneca women used to shuck and grind-down their corn down by the river. They believe that's what those 5 indentations are that you see on the top of the mortar stone.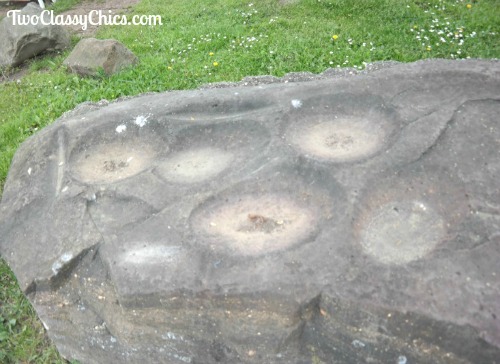 Once inside you'll be greeted by a friendly staff. We had a guided-tour throughout our visit and our guide was extremely knowledgeable since he's Native American and from the area. He gave us a comprehensive history lesson, not that phony stuff you read in school history books.
Animals are extremely important in Native American culture and we got to learn about the heron, bear, wolf, turtle, etc. The different Seneca Clans have clan names by these same animals. You can visit the museum's website to learn more about it. It's really fascinating stuff!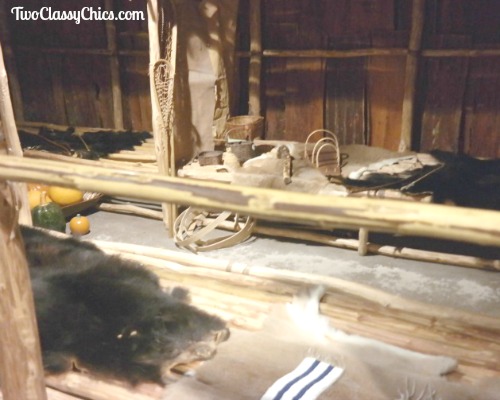 One of our favorite exhibits was of the 17th century LONGHOUSE that Native Americans used to live in. You would often find numerous family members living together and helping one another out. Can you imagine living in a LONGHOUSE during the coldest part's of winter? The hottest parts of summer? Amazing to say the least!
The museum has all kinds of old artwork and artifacts from hundred's of years ago and up to modern times. I was really impressed with the variety of artifacts and artwork that they have on display. I really enjoyed looking at the bead work, corn husk dolls and leather goods. These trades and skills were taught mainly by the women in the clans.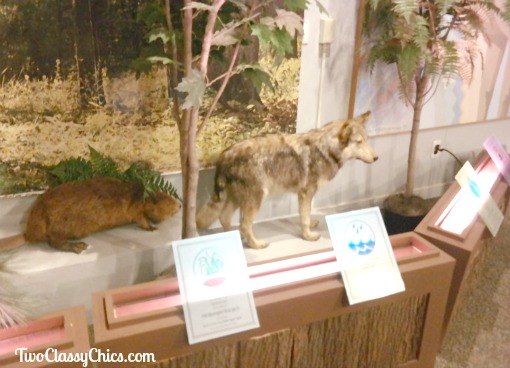 From start to finish…we spent a good 1 1/2 hours at the museum learning about the history and culture of the Seneca people. After your museum tour you can visit their little gift shop to pick up gifts and souvenirs. I found everything to be extremely affordable and picked up a few items for my grandchildren.
If you want to learn about the Seneca Indians of central and western New York, you definitely need to visit the Seneca-Iroquois National Museum. It's located right off a major interstate and is well-worth the visit.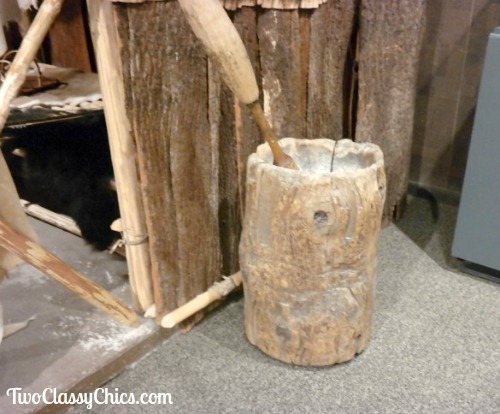 Disclosure: We received complimentary admission into the museum. No monetary compensation was received. Our thoughts, words and opinions are 100% our own. Your opinions may differ.