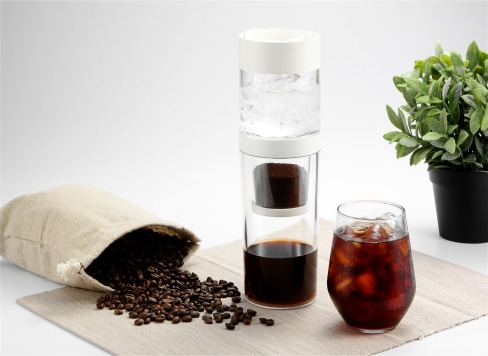 Cold brew has become a popular coffee beverage, but unless you are willing to spend a fortune at a gourmet coffee shop or grocery store for ready-to-drink cold brew, you have to remember to prepare your own at home at least 24 hours in advance. Making cold brew used to be a messy and frustrating process. Now, you can make single serve cold brew in the same cup you drink it out of with Dripo.
* Complimentary Sample Received for Review & Feature.
Dripo is a travel cold brew system that can be used at home, the office, even at the beach. In one section you put ice and water, in the middle your ground coffee and a filter. The water drips through the coffee layer into a tumbler at the bottom and in about two hours a cup of cold brew is ready for you to enjoy.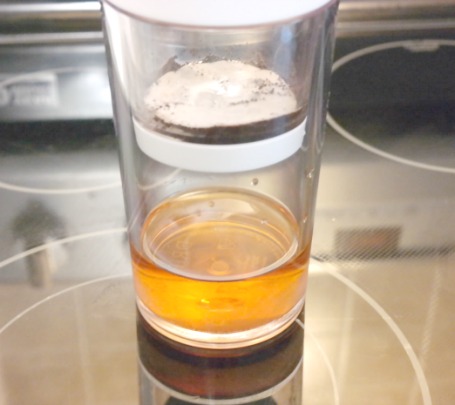 Making Ice-Drip Coffee is as easy as 1, 2, 3. 
1. Put 25 gram ground coffee in coffee container, then put a paper filter above ground coffee to distribute the water.
2. Put 300 ml of water in top water container.
3. Wait (about 2 hours) and your cold-brew coffee will be done.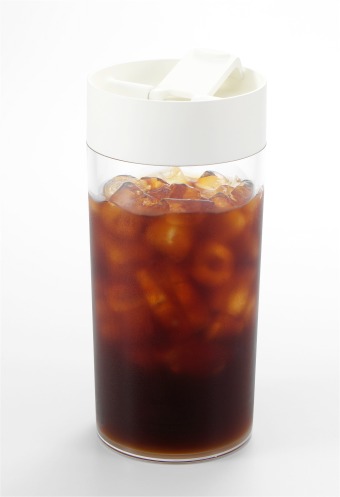 I have to admit…I love iced coffees, but have ONLY gotten them from expensive gourmet coffee shops. I have never really tried making mine at home, until now.
One of the best features with the DRIPO is that you make, serve and store your cold-brew coffee all in one space-saving unit. In addition, you don't use any type of electricity or batteries to run the unit. This makes it perfect for those of us who travel (besides using it at home).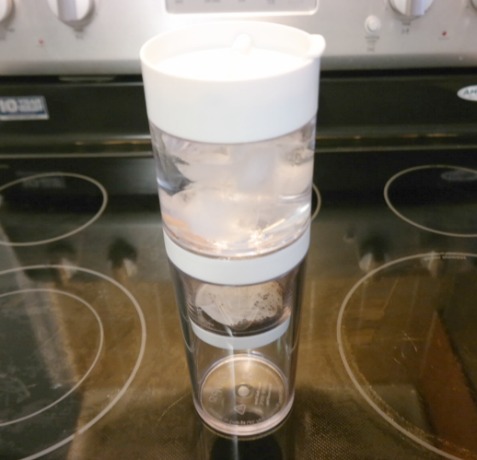 Hubby and I decided to try it out last weekend and were pleasantly surprised with our results. First…very easy to use it (see the 3 steps above). Second, it took just shy of 2 hours for our coffee to be done. Next, flavorful taste was absolutely amazing! We used a medium-bodied coffee (grounds) to make our's and it was really good. Hubby liked his best served right from the tumbler at it's current temperature. For myself, I poured it into a chilled glass (to make it even colder) and prefer it that way.
We've been coffee addicts for year and wow…we were really missing out with this cold-brew coffee trend! By using this method you don't get a bitter-tasting coffee and the flavor is unlike a hot-brew coffee. It's different, but in a very good way!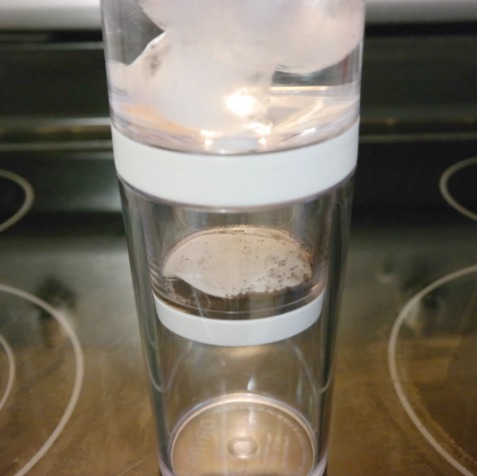 As frequent travelers, I think the Portable DRIPO Ice-Drip Coffee Maker is ideal for us! It's compact in size, weighs around 1.2 lbs., doesn't run off electricity and would be easy to pack. I think if you have a travel trailer, RV or even if your a hiker and looking to have some fresh brewed coffee, this would be a really cool way to go!
You can learn more about it and where you can purchase it by visiting the Portable DRIPO Ice-Drip Coffee Maker website online.

Disclaimer: Shelly received complimentary products to feature in this blog post. Shelly did not receive any monetary compensation. Shelly's thoughts, opinions and words are 100% her own unbiased opinion. Your thoughts may differ.