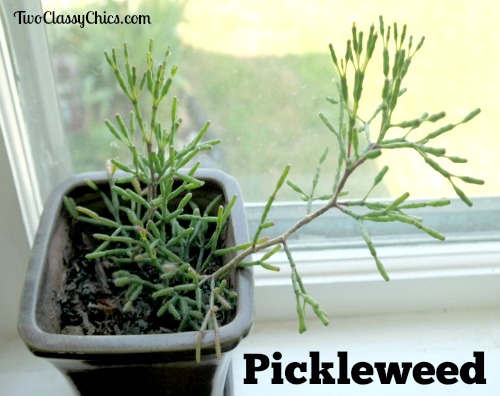 The Pickleweed is classified as a succulent and can be found in North America, South Asia, South Africa and in Europe. It's a plant that grows in salt marshes, along beaches & coastal areas and around salt lakes.
They're herbs which means they can be eaten. It's recommended that they be steamed, boiled or microwaved in a lot of water, with no salt (they are salty in taste) and if preferred, can be consumed raw. It is said that it tastes like spinach stems or asparagus and served in fish and seafood dishes.
You'll find several different varieties of Pickleweed with some being more preferred than others.
While I don't consume it, I do have two plants that are indoors. The first plant was given to me over 5 years ago and is still going strong. The second plant was given to me 2 years ago and is doing great too! I really don't have to give them any attention other than sunlight and occasional watering.
Over the past few years I've learned a few things about growing them as a house plant and wanted to share those tips with you.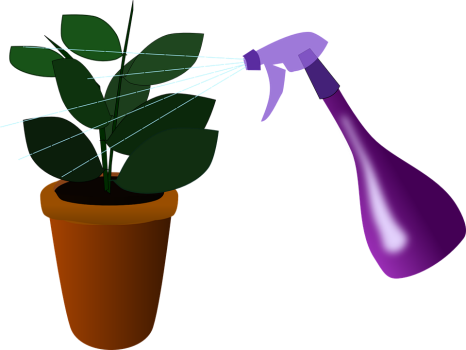 Gardening: Tips on How to Grow Pickleweed – Indoors
1. They need to be in a window or near a sunny location within your home. Personally, mine ONLY do well if I keep them on a windowsill where they get a lot of sunlight.
2. Don't plant them in huge pots! Pick a pot that is appropriate for the plant's current size (just a little bit bigger). You want to use good potting soil with a great drainage system.
3. When it comes to watering them, you ONLY want to water them when the soil is very-dry to the touch. Then lightly water them, don't flood them.
4. In one of my other gardening posts I shared a tip about using Green Tea to feed your house plants. Well, I use green tea all of the time to feed my Pickleweed plants and they love it.
Green Tea Plant Food: Brew a cup of green tea and let cool to room temperature. Pour it into a water spray bottle and then fill up the bottle with room temperature water. Every 2-3 weeks mist your plant with the green tea & water mixture, in addition to giving it a light watering.
5. If you have an indoor succulent garden, you can add it in with other succulents and it will do well. At least for me…they do great when added to a succulent garden.
If you're looking for an easy-to-grow plant that you can grow indoors and doesn't require a lot of maintenance, the Pickleweed is one that I highly recommend that you try. As an added bonus, it's edible too!
* This post contains affiliate links. If you make a purchase, we may or may not receive a small commission which helps to support this site. Thank you!