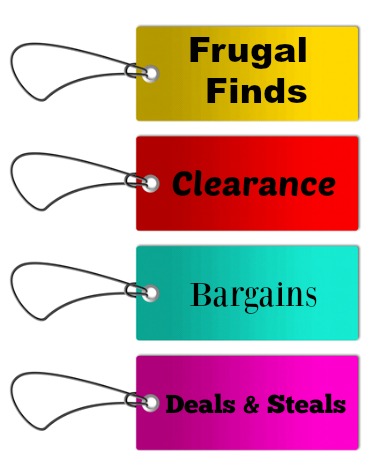 We're approaching the end of July now and we've already started our back-to-school shopping for the Princess. Every school year I sit down and go through my finances and then I set a budget on what I'll spend. I'm pretty frugal, but I like her to have nice things, so I'm always shopping for bargains and clearance deals.
Around here we have a large department store called Boscov's. You'll find them in several northeast locations. Every summer they put a big tent out into their parking lot and move their clearance items out into the tent & mark them down even more. I love visiting the Boscov's tent sale and looking for bargains!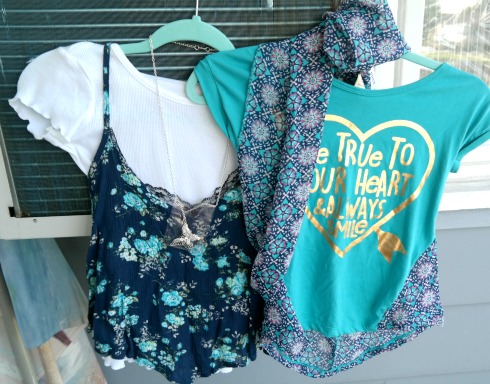 Two weeks ago I hit up their tent sale and here's partially what I found.
1 Girl's top with a detachable scarf (reg. $19.00) Clearance for $3.99
2 Girl's Tops with a detachable necklace (reg. $19.00) Clearance for $3.99
20 Slim Hangers in a pack – Clearance for $5.99
Vanilla Cookie Liquid Hand Soap from Softsoap for .95 cents each (got 4 of them)
1 Child's Backpack (reg. $24.99) Clearance for $4.99 (forgot to take photo)
I've been re-doing all of my closets with those slim-style hangers and have been paying a fortune for those hangers from another retailer. I swear I got back at least 50% of my closet space by switching over to them. Anyway, now I'm working on switching over to the hangers for Princess' closet at her house.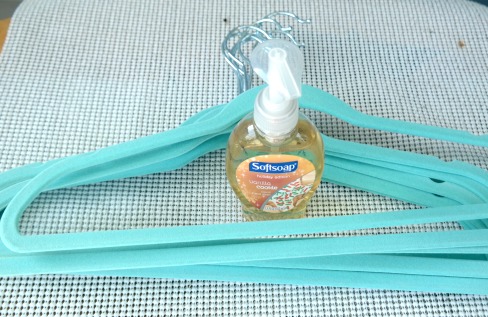 We're all big hand washers, so I kept 2 of the liquid hand soaps for my house and sent the other 2 over to her house. Rule #1 after she gets in the door from school? Washing your hands!!!
Well, there you have it! My latest Fun, Frugal, Finds! Did you go out shopping lately? Did you find any good bargains or clearance deals? If so, what did you find and where did you find it? Tell me about it!
* This post contains affiliate links. If you make a purchase, we may or may not receive a small commission which helps to support this site. Thank you!