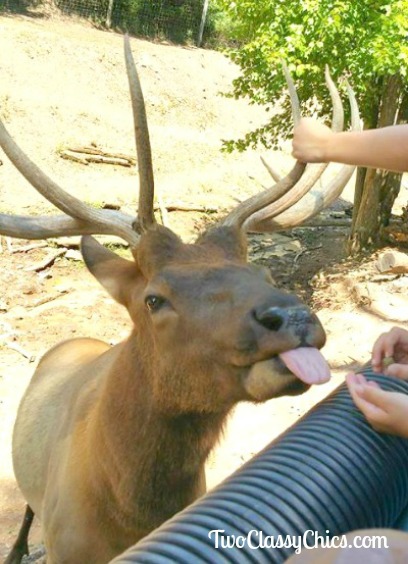 Twice a year my family likes to get together and take the kids up to Lake Tobias Wildlife Park and Zoo in Halifax Pennsylvania. We typically plan our visits to the park for mid-Spring and again in mid-to-late Summer. Luckily for us, we only live one hour away, so it's feasible for us to visit twice a year.
Lake Tobias Wildlife Park is the largest wildlife park and zoo in central Pennsylvania. While we have other's, it's definitely the biggest and it offers the best variety of animals for you to see. You'll see animals that you would typically see on a local farm to animals that you would see on an African safari!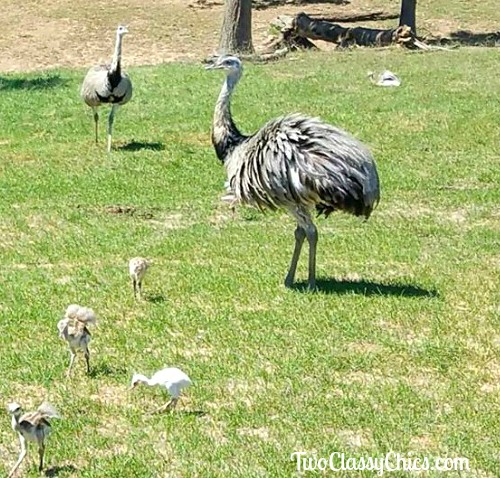 One of the reasons that the kids like this particular place is because they have a hands-on petting zoo where the kids can pet and feed various animals. I've always enjoyed petting zoo's because they allow the kids to get up close & personal with the animals that are on display. Plus, it's much more educational for them.
As an adult, I love the safari portion of the wildlife park! They load you onto jeeps, mini open-air buses and take you through the wildlife park so that you can see the larger animals on display! You can see some of the big cats, zebra, deer, ostrich, etc. You know, the animals that you would typically see on an African safari. Since I know I'll never be traveling to Africa, this is the next best thing for me to experience.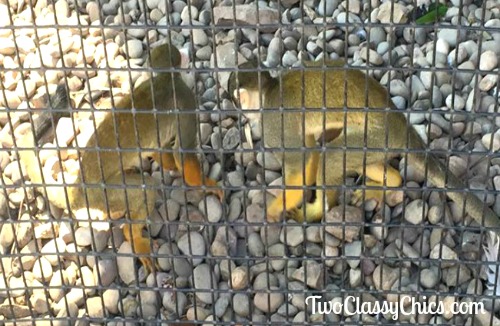 My husband and I both love primates, so we always make sure we take time out of our day to visit the various primate exhibits. It's really fascinating to sit there or stand there and watch primates do their thing and it always amazes me at how similar some of their behaviors are to humans.
We've feature the Lake Tobias Wildlife Park here on Two Classy Chics blog before as part of our weekly travel feature and you can re-visit that particular post to get in-depth information about the park. For now, I just wanted to share a few new photographs with all of you from our most recent trip up to the park.