When you are expecting, it is extremely important to dress ultra comfortably. At that time your body is quite sensitive and you also need to look good while flaunting the cute baby bump. As such your set of clothes should include loose-fit dresses and not something that is too clingy to your body. You need to shop smartly and look your best in the maternity clothes.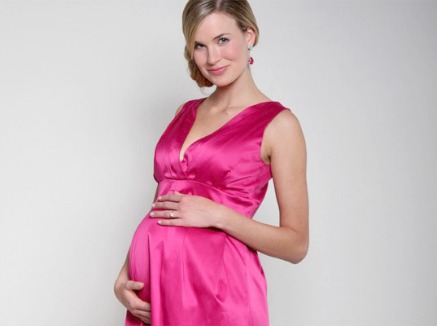 To help you out, here are a few ways in which you can dress comfortably when you are expecting:
* Maxi Dress
The most trending maternity outfit is the maxi dress. Its flared bottom and long drape gives it a floaty and breezy feel. Also, the high waist design will fit nicely around the bump. Thus, the maxi dress can be the best attire for you during pregnancy. Go for cool colors as that will provide a good summery feel.
* Long Tank Top
An expecting mom should feel relaxed and easy. This is why a long tank top paired with leggings is a great idea to look smart while being comfortable. Usually the tank tops that are available through Jabong coupons are made up of cotton fabrics which allow you to remain cool in the summers.
* Tunics
Being one size bigger than your usual tops, tunics are an ideal wear for a pregnant mom to be. These dresses don't stick to the body and the waistline being loose give enough free space around the tummy. Tunics can be mixed and matched with a lot of comfortable bottom wears and thus you can stay at ease all throughout the day.
* Shift Dress
A shift dress is extremely fashionable and can be worn during your work days. As these dresses are loose at the waist you will feel super comfortable. Head out to work in a vibrant colour shift dress and stay relaxed throughout the entire day. Choose for an A-line shift dress as this will help your bump feel relaxed too.
* Leggings
Even though this clothing idea is not that airy, but is definitely amongst one of the comfy clothes you should have. It is stretchable having an elasticized waist that will help your bump to be comfortable. Also because of the light fabric feel you will feel relaxed and stress-free.
* Open Cardigan
If it's gets a bit chill during the light winters, go for the open cardigans. Throw it on anything that you are wearing and keep your cardigan buttons open. It will keep you warm and snug without being too tight around the bump.
So, these were few ways in which you can totally nail the expecting mother look by being comfortable and stylish at the same time. Choose what you will love to wear as there is absolutely no compromise needed while you have got a great reason to flaunt the bump!