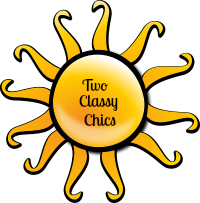 It's Friday, August 11th, 2017. Welcome to the Friday ~ Week in Review post! I will be doing these posts every Friday to update you all on what happened throughout the week, so everyone can get caught up on the things they may of missed!
Quote of the Week: Courage is never to let your actions be influenced by your fears. — Arthur Koestler
Giveaways:
Happy Coloring Pages for a Cozy Life Coloring Book
150 Best Meals in a Jar Cookbook by Tanya Linton
Tempered Glass Cutting Board & Hand Towel Set
$30 e-Gift Card to Little Adventures
Reviews:
New Zealand Manuka Honey from Manukora
New Menu Items from Sonic Drive-In
ShowerShroom and TubShroom
Family Movie Night with Smurfs – The Lost Village
Articles, Crafts, Recipes & General Topics:
At-Home Dragon Fruit Hydration Smoothie Recipe
Swagbucks Swago: Back to School Shopping Edition
Best Homemade House Plant Food Recipe
Chocolate and Tahini Ice Box Pie Recipe
How to Make and Freeze Stuffed Bell Peppers Filling
Melon and Prosciutto Pasta Salad Recipe
Why Every Kitchen Needs a Tempered Glass Cutting Board
Swagbucks Back To School Sale!
Family Fun at Lake Tobias Wildlife Park
Sweet and Tangy Barbecue Sauce Recipe
Where has summer gone? Oh my gosh, it flew by way too fast this year! My daughter will be starting the 3rd grade in 2 1/2 weeks. My son will be turning 2 years old the first week in September. Children grow up way too fast!
We hope everyone had a great week! Thank you for reading our blog. Do you have any fun & exciting plans for the weekend?