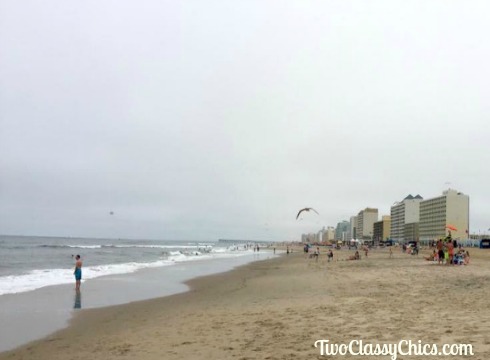 Late last Summer we had the opportunity to spend a few days down in Virginia Beach. We're pretty fortunate that my brother-in-law and his family live about 15 minutes from the coast, so when we go down for family visits, we get to spend some time over on the beach & boardwalk.
Virginia Beach has something to offer to everyone! It attracts a lot of college kids and young adults during the spring break season and then during the summertime and early fall seasons, it attracts a lot of vacationers, including families.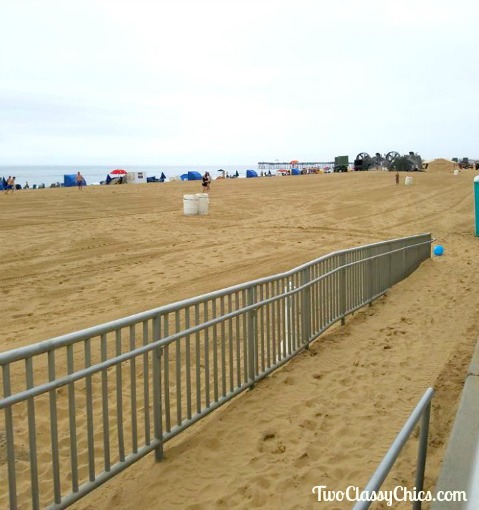 You'll find hundreds, upon hundreds of different hotels, motels, resorts, bed & breakfast inns, guest houses, etc. In addition, they have a really nice boardwalk where you can do your gift & souvenir shopping. While it's not in my top 10 of favorite boardwalks to visit, it is decent and we do have a lot of fun on the boardwalk while we're there.
Every time we get down to VA Beach, we love to try out the area's various seafood restaurants. My husband and I are HUGE seafood fans and let me tell you, this area has some great places to eat…especially if you're looking for seafood or surf & turf type of meals.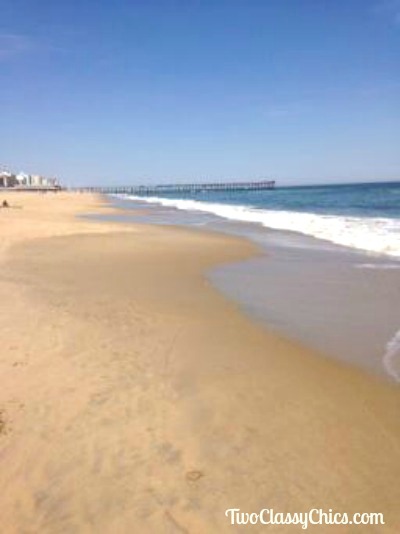 For our weekly travel feature this week, I wanted to share a few photos with all of you featuring the "beach area" at Virginia Beach. As you can see, they have beautiful white sandy beaches with plenty of room for you to stretch out and to splish & splash in the mighty Atlantic Ocean. Hope you enjoyed our travel feature for this week!
Have you ever visited Virginia Beach? If so, what kind of things did you enjoy seeing and doing during your visit? Let me know!