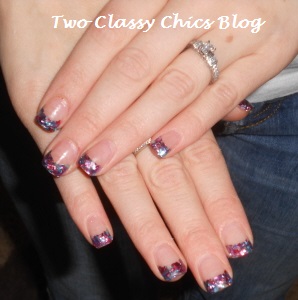 Whether you do your own manicure at home or go to a professional salon to get it done, we're always looking for ways to get our manicure to last longer. Skyy Hadley, owner of As U Wish Salon, has these quick and easy tips to keep your manicure lasting longer.
– Remove your polish and let your nails breathe for a few days. If nails look discolored, squeeze some lemon into your lotion or rub a lemon wedge directly onto the nail to brighten nails.
– Apply a shea butter lotion or non-greasy cream to lock in moisture.
– Apply a cuticle oil, like the Sally Hansen Color Therapy Nail & Cuticle Oil to the base of your nails (or even when they are already polished), focusing around the cuticle area to hydrate and bring moisture into the skin, helping the polish last longer.
– Finish off your manicure with Color Therapy nail & cuticle oil, formulated with breakthrough argan oil formula. Your ultimate in nail therapy.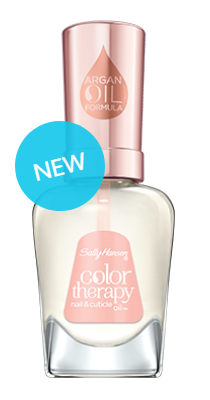 Here are a few additional tips from Shelly.
– Every couple of months I will shorten my nails and let them grow out again in an even length. It's always good to clip them down every once in awhile.
– Apply a good hand cream onto your hands every day. It's important to keep your hands moisturized, including the area around your nails.
– Always use a base coat and a top coat, they will protect your nails from damage, help them to grow longer & stronger and protect your polish from chipping.
– Protect your manicure when doing chores around the house! Invest in gardening gloves, cleaning gloves, etc. Wear them when doing chores that may damage your manicure. These type's of gloves are typically inexpensive and re-usable.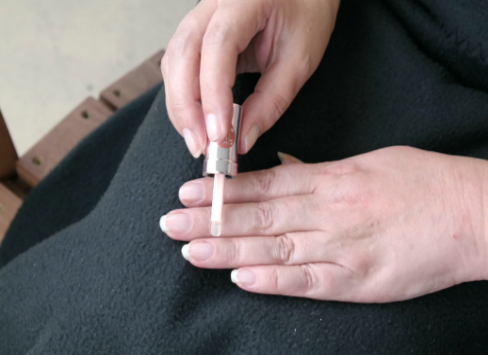 Shelly's Thoughts: I "almost" always have polish on my nails. Every 2-3 months I will clip my nails shorter and let them grow out again. I was always told that this helps them to be healthy. So, for this review…I removed all of my polish and clipped my nails down. I then started using the new Sally Hansen Color Therapy Nail & Cuticle Oil twice a day to help condition my cuticles and nails.
One of the things I like about this product is it's formulation and how its dispensed. In the past I've used a cuticle oil that was dispensed in a squeeze-tube and it was messy to use. This one is dispensed in a polish bottle with brush. You just brush it on your nails, the skin around your nails and your cuticles. Rub it in (only takes a few seconds) and your done.
After applying it twice a day for 5 days, I noticed a huge difference in how my nails and cuticles looked! My nails looked shinier and healthier. The skin around my nails and my cuticles looked extremely well-moisturized and any peeling that was going on…has now disappeared. I kept my nails "naked" so that all of you could see me applying the product and how my nails looked after the application. Otherwise, I would have some type of color on them too! You can apply the product on colored or naked nails which is really cool.
You can find the new Sally Hansen Color Therapy Nail & Cuticle Oil at various retailers across the nation: Ulta, Target, CVS, Walgreens, Kmart and at Amazon for a really great price!
* This post contains affiliate links. If you make a purchase, we may or may not receive a small commission which helps to support this site. Thank you!

Disclaimer: Shelly received complimentary products to feature in this blog post. Shelly did not receive any monetary compensation. Shelly's thoughts, opinions and words are 100% her own unbiased opinion. Your thoughts may differ.