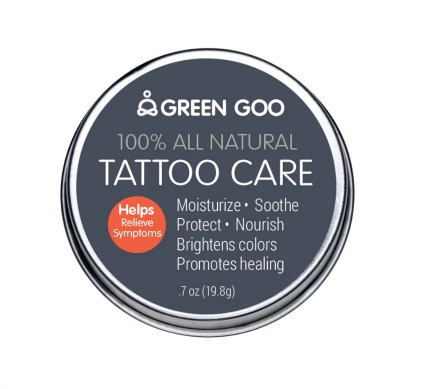 My husband and I both got our very first tattoos 25 years ago. At the time that we got them, we were celebrating our 5th wedding anniversary. Over the years, we've gotten a few more.
* Complimentary Product Received for Review & Inclusion.
If you have any tattoos, you'll already know that they can get ugly and fade over time. I know that our oldest ones are pretty faded now and could use a touch-up. Years ago they didn't have any products out in the retail marketplace that you could use to help protect & preserve your ink. Well, that's all changed now…thanks to Green Goo!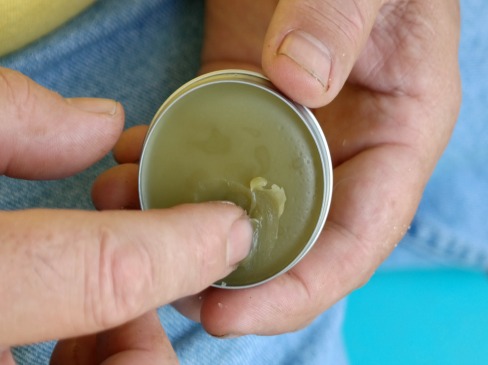 Let me introduce you to Tattoo Care by Green Goo. It's a daily tattoo care moisturizer with a new ink healing treatment. You can now protect and preserve your skin & ink!  The product helps to prevent scabbing, helps to enhance color new & old, and soothes & moisturizes your skin.
Tattoo Care is 100% all natural and made with plant based oils and herbs. It does NOT contain petroleum, parabens, mineral oil or any artificial ingredients. You can apply it as often as you need to. It will soothe pain and inflammation associated with freshly inked skin and helps to fight infection, scabbing, and fading.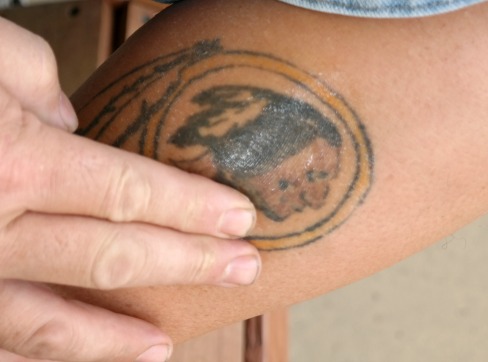 We don't have any "new" tattoos, so we started using it on our old tattoos to help moisturize our skin and to help keep their colors from fading. Even "black inked" tattoos can fade over time and turn gray. Whether you have new or old ink…you can and should use this product!
We've been using Tattoo Care once a day for the past 2 weeks and love it. Just in that short period of time…we've noticed that our skin is well-moisturized and soft. It no longer feels dry in those specific areas. I have complete confidence in this product that it will help to prevent our ink colors from fading over time.
You can learn more about Tattoo Care from Green Goo by visiting the company's website online.

Disclaimer: Shelly received complimentary products to feature in this blog post. Shelly did not receive any monetary compensation. Shelly's thoughts, opinions and words are 100% her own unbiased opinion. Your thoughts may differ.