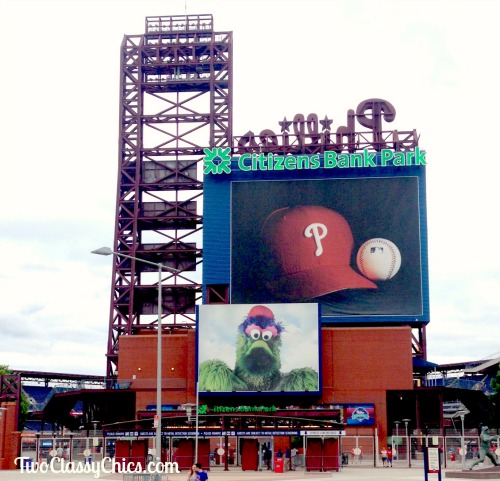 Every year we obtain a family pack of tickets to go down to Philadelphia to take in a professional MLB game featuring our beloved Phillies. When we typically go, we try to plan our visit on the weekend and spend a night in Philly, so that we can visit the Philadelphia Zoo too.
The Phillies play their games at Citizen Bank Park and it's really easy to get to. We take the Pennsylvania turnpike down until we hit the Schuylkill Expressway and take that through the city until we hit the exit for the ballpark.
Anyway, I think the best time to take small children along with you is during a daytime hours game. We've been down for evening games and those games tend to get very rowdy and can be extremely crowded. So, if you plan on going, I recommend an afternoon game during the week or weekend. Just my 2 cents on that!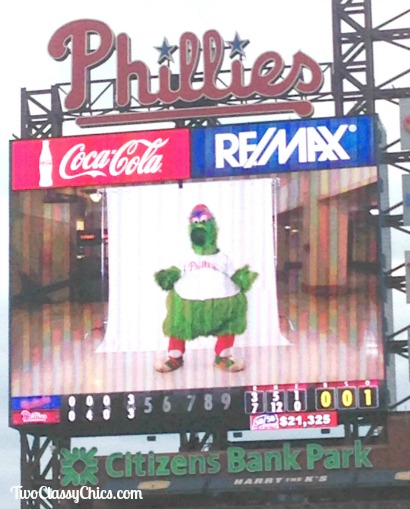 When we take the kids down with us to see a baseball game they really look forward to seeing the Philly Phanatic who is the team's mascot. I'm not sure who "plays" the Philly Phanatic, but he or she is extremely funny and entertaining. The kids love seeing the Phanatic in action!
Even though we typically do a travel feature on a Wednesday, I wanted to share some photos with you from a Phillies baseball game that we recently attended. It's a lot of fun for families to enjoy, especially if you love the game of baseball.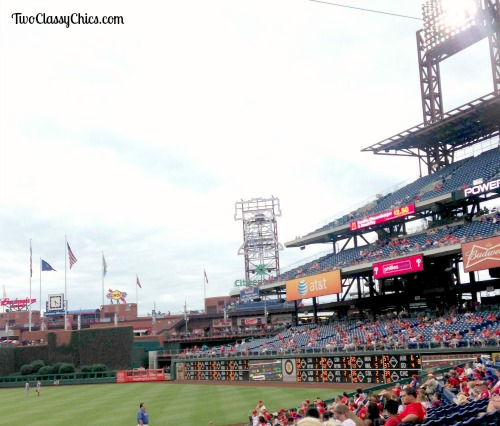 How many of you enjoy watching baseball on TV or traveling to see a MLB game? If so, who is your favorite team? Favorite player? For those of you who love MLB, how often do you get out to go see a game? Let's hear it!