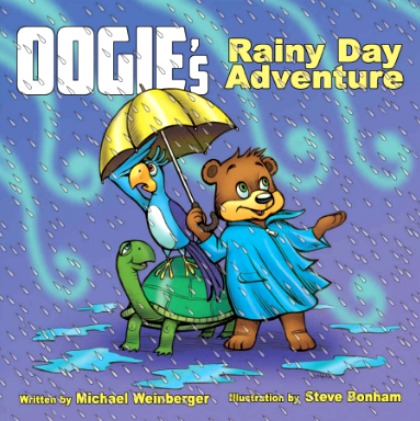 Perseverance is a necessary life skill that every child should understand. But teach your children this valuable skill is not always so easy. How can parents start the conversation about the value of taking risks and never giving up in order to achieve their goals now, and to set them up for future success?
* Complimentary Book Received for Review & Feature.
Enter Oogie the Bear, the star of the #1 Amazon Bestseller in the children's book category, Oogie the Bear's Rainy Day Adventure. Written by award-winning author Michael Weinberger, and featuring colorful artwork by commercial illustrator and fine artist Steve Bonham, this unique story teaches children and their adult reading companions the value and rewards of perseverance. It tells the story of Oogie, a little bear who, despite all the obstacles set in front of him, doesn't give up on achieving his goals. One day, Oogie runs out of crackers — one half of his favorite daily snack, peanut butter and crackers — and sets out on a problem-solving, rainy day adventure! Will he give up before he gets his paws on the crackers necessary to fulfill his craving?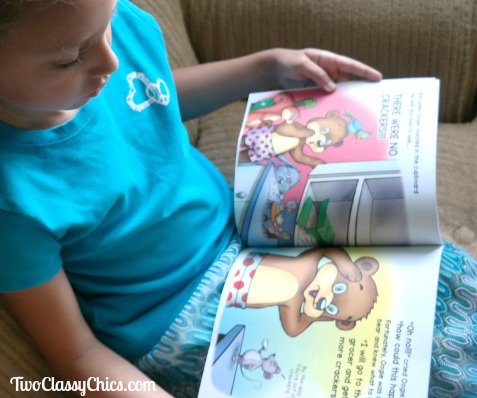 Providing silly fun both parents and children will find pleasure in reading together, Oogie the Bear's Rainy Day Adventure is the perfect way to start talking about perseverance.
This book is geared towards children in grades Kindergarten through 4th grade and contains 38 pages. ISBN 978-0983768340.
Every time my 21 month old grandson and 8 year old granddaughter stay overnight…I make sure that I sit down with them at bedtime and we read 2-3 books together. My grandson typically falls asleep during book #2 and then my granddaughter takes over reading.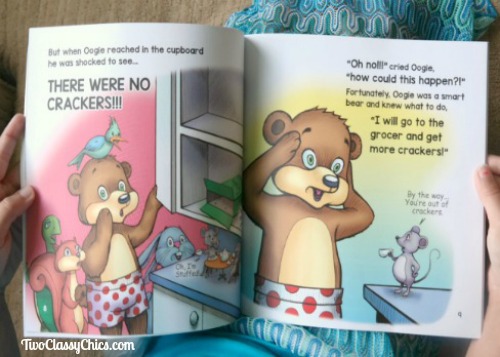 Oogie's Raindy Day Adventure is an fantastic book that is beautifully written (by Michael Weinberger) and has the cutest illustrations (by Steve Bonham). The story is written in a way that young children will understand it's meaning and they'll learn the message that the author is trying to convey. It's a fairly easy read and is one of those books that your children will repeatedly ask to read (or you to read to them). It's a great addition to my grandchildren's library.
* This post contains affiliate links. If you make a purchase, we may or may not receive a small commission which helps to support this site. Thank you!

Disclaimer: Shelly received complimentary products to feature in this blog post. Shelly did not receive any monetary compensation. Shelly's thoughts, opinions and words are 100% her own unbiased opinion. Your thoughts may differ.