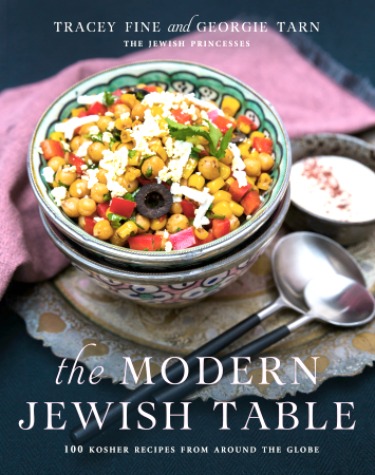 Latkes, challah, blintzes—I may not be Jewish, but these are some of the traditional Jewish foods I enjoy. Georgie Tarn and Tracey Fine, whom you might know as The Jewish Princesses, have updated these Jewish favorites and more for today's cook in their latest book, The Modern Jewish Table: 100 Kosher Recipes from Around the World.
But this cookbook goes beyond being a collection of Kosher recipes; it's almost like a trip around the world with a fork in your hand and a couple of good friends joking at your side while you sample both familiar and exotic foods, many of which are Pareve (dairy-free) and all of which are Kosher. The recipes include everything from "small plates," soups, and salads through main courses, desserts, treats, and a whole chapter devoted to chocolate.
Best of all, it's served up with a big helping of humor. One recipe is described as "so delicious it won't take long to eat" and another as "so delicious we could eat the whole thing…have we?" LOL! And for those of us not fortunate enough to have our own bubbe (Jewish grandmother) to teach us, the authors have included fun glossary-like sidebars to help us understand the vernacular, with definitions for useful words like schlep (to haul), meshuggah (crazy), and my personal favorite, tchotchke (small ornament).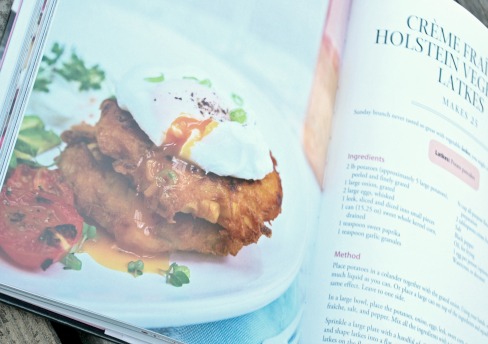 Many of the recipes have names worthy of The Jewish Princesses, like Princess Pita, Granola Bars Jewish Princess Style, and Princess Toad in the Hole. Here are some of the tempting recipes from The Modern Jewish Table whose names reflect their world-over origins:
• Vietnamese Vegetarian Pho Soup
• Persian Sultana Brown Rice
• Chinese Cashew Chicken
• Italian Almond & Lemon Polenta Cake
• Mexican Salmon Ceviche
• Melt-in-the-Mouth Mediterranean Lamb
• Scottish Flapjack Berry Cobbler
• Egyptian Sweetmeats (Great for Passover)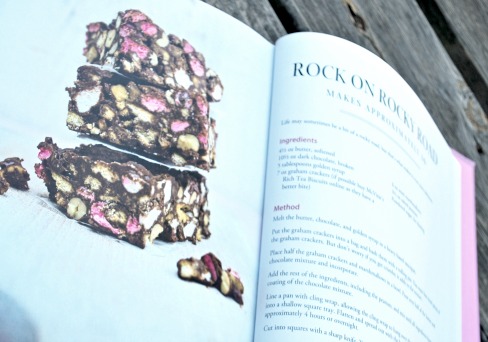 Although The Jewish Princesses are British, their recipes are presented with standard American measurements. However, some ingredients reveal the authors' British roots, and you might have to shop at your local specialty food store or online to make the recipes as written, without having to substitute typical American ingredients. For example, several recipes feature sultanas, which may be common in London but not as common as regular and golden raisins are in my town. Likewise, wherever sugar is called for, superfine sugar is specified, and that's different from the granulated sugar found in my local grocery store. And although I have corn syrup and maple syrup in my kitchen, I don't keep golden syrup on hand. So I'll happily make minor substitutions as I cook from this fun cookbook!
The Modern Jewish Table will be released in August 2017 in hardcover and eBook editions. It's available for pre-order now at Amazon.
* This post contains affiliate links. If you make a purchase, we may or may not receive a small commission which helps to support this site. Thank you!
Giveaway: One lucky winner is going to win their own copy of The Modern Jewish Table from Skyhorse Publishing.
Giveaway Details: This giveaway is open to residents of the US ONLY age 18 and over. Please read our Terms of Service & Disclaimer Policy before entering. This giveaway will close on August 18th, 2017 at 11:59 pm EST time. No purchase necessary to enter or win.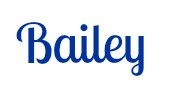 Disclaimer: A. Bailey received a complimentary product for review purposes & feature on The Classy Chics blog. No monetary compensation was received. A. Bailey's thoughts, opinions and words are 100% her own. Your thoughts may differ. Please read the blog's terms of service policy before entering any giveaways. The Classy Chics are NOT responsible for prize fulfillment or shipping of any items won from this blog.