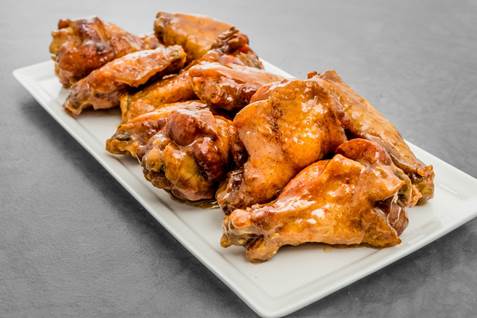 This summer, supercharge your traditional BBQ, picnic and poolside cocktail recipes with cocoa. Cocoa-inspired comfort foods such as BBQ baked beans, spiced corn, flatbread pizza, and wings are simply more decadent when paired with a hint of cocoa and chocolate, adding a unique depth of taste.
Today's guest post recipe is courtesy of THE COCOA EXHANGE™'s POD & BEAN™.
Grilled Honey BBQ Wings Recipe
1/2 cup honey
1/2 cup POD & BEAN™ CAROLINA BBQ SAUCE
3 lbs chicken wing drumettes
Directions
1. Heat grill to medium heat.
2. Combine honey and POD & BEAN™ CAROLINA BBQ SAUCE in a large bowl and set aside.
3. Place wings on grill and cook until crisp and cooked through, about 15 minutes.
4. Transfer hot wings to the large bowl and toss until wings are well coated.
5. Return wings to grill, close lid and allow to cook for an additional minute.
6. Remove wings from grill and serve immediately.
* This post contains affiliate links. If you make a purchase, we may or may not receive a small commission which helps to support this site. Thank you!