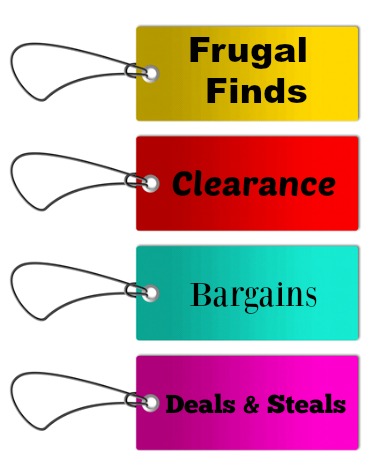 Just like most of you…I love going out shopping and hunting down some bargains. I admit, I rarely pay full price for anything and I'm always looking for clearance deals and closeouts. I'm not afraid to hit discount stores, outlet malls, yard sales and/or flea markets to find what I want.
Two weeks ago I headed to the outlet mall because I needed some new summer pajamas. I went into one outlet store where you got a minimum of 50% off the tagged retail price. On the day that I visited, you got the standard 50% off plus an additional 25% off, for a total of 75% off the ticketed price.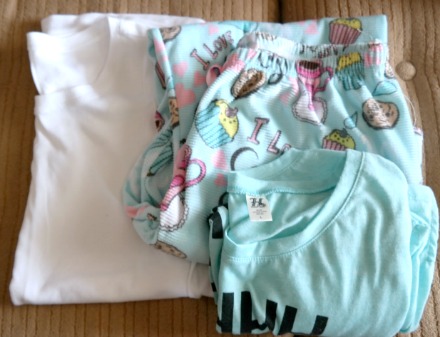 I purchased a super-soft pair of pajama pants in a light aqua color with an all-over coffee & breakfast print for the rock bottom price of $3.00. To go along with the pajama pants I found a solid white tee for $2.50 and an aqua colored tee for $3.00. So, I got a pair of women's pajama pants and 2 sleeping tees for $8.50. I can mix-n-match the tee with the bottoms which I really like. They are super-soft and fit me extremely well. SCORE!!!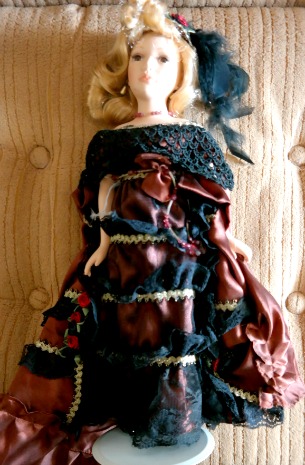 On my way home DD and I passed a yard sale that had a lot of customers swarming around. We turned around and went back. My 8 year old granddaughter collects porcelain dolls and we found this victorian-style porcelain doll for only $1.00. She's a LOT prettier in person and decked out in pretty jewels. The Princess was super excited when we got home and added the doll to her growing collection. The doll had her original box and doll stand too with an original sticker price of $34.95. What a great find!
So ladies…have you been out shopping for some bargains and deals lately? Find anything cool? If so, tell me about it!