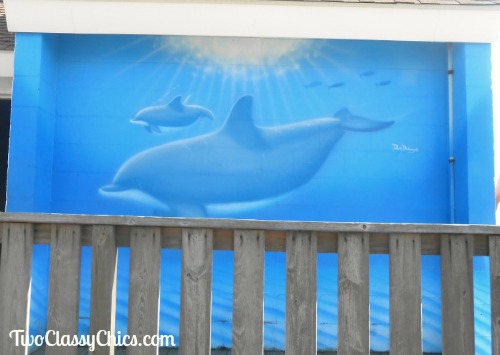 As a seasoned traveler, I am always on the lookout for beautiful street art and wall murals. I'm particularly fond of seeing the various Whaling Walls by Wyland and the wall murals by David Dunleavy. Both of these very talented artists specialize in coastal art, so I guess that's why I love them.
Over the past several years we've visited at least a dozen different Whaling Walls by Wyland and we've featured several of them here on the blog. I've also featured several of the coastal art murals by David Dunleavy here too.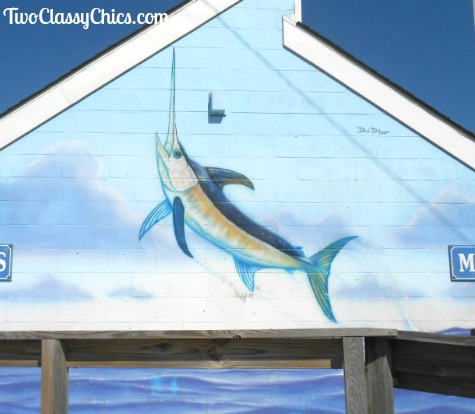 Well, guess what? I'm back again today as part of our weekly travel feature to share a few more with all of you!
The first photo in this post features a wall mural painted by David Dunleavy that is located in North Wildwood New Jersey. It features a beautiful bottlenose dolphin mother with her baby calf. It's painted on the side of a public restroom building. The second photo features the Atlantic Blue Marlin and was also painted by artist David Dunleavy. It's on the opposite side of that building.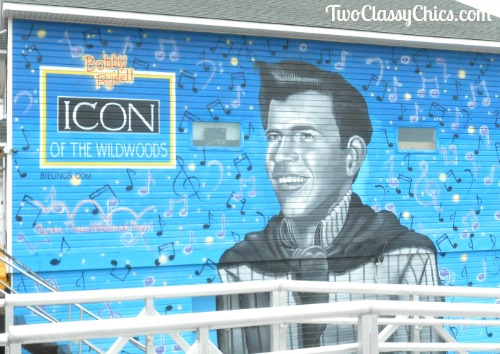 The photograph above features a hand painted wall mural of Bobby Rydell and was painted by the artist Bieling in 2014. This particular wall mural is painted on the side of a building (one of the stores) located along the popular Wildwoods Boardwalk in Wildwood New Jersey. As you can see, Bobby Rydell is a classic when it comes to the Wildwoods!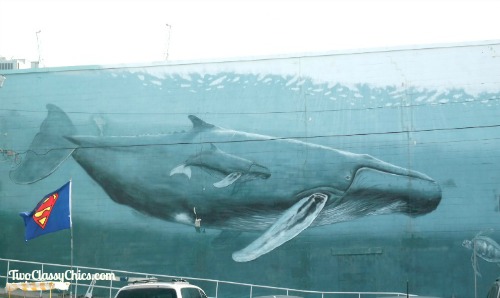 The photograph above features one of the famous Wyland Whaling Walls and this one is painted on the side of a large retail store on the Wildwoods Boardwalk. This is a huge wall mural and it actually stretches around the front of the building too.
Well, there you have it! Four beautiful wall murals that you can find when visiting Wildwood in New Jersey. In addition to these three, I'm aware of at least another dozen located on the island & in the surrounding area (Ocean City, Rio Grande, Stone Harbor, Avalon and Cape May to name a few).  I love taking time out of my day to go see them!
Do you enjoy viewing street art and wall murals? If so, are you a fan of any particular artist?
* This post contains affiliate links. If you make a purchase, we may or may not receive a small commission which helps to support this site. Thank you!