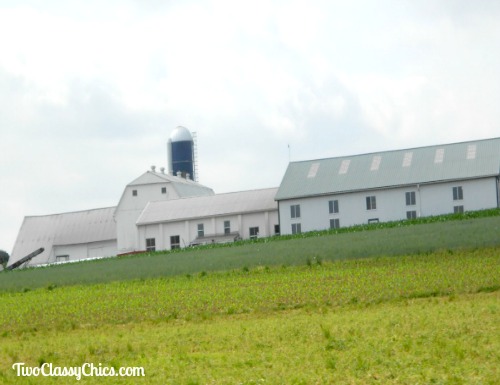 Pennsylvania is home to some of the oldest farms and barns in the country. We're a big agricultural state and I have to admit…we have some of the best barns, silos and farmlands in the world. While most are owned & operated by traditional farmers, hundreds are also owned & operated by Amish families.
Down in Lancaster County in Pennsylvania is where you'll find a big concentration of the Amish population here in our state. Matter of fact, Lancaster County is a huge tourist destination here on the east coast. Millions of tourists every year flock to Lancaster to catch a glimpse into the Amish lifestyle.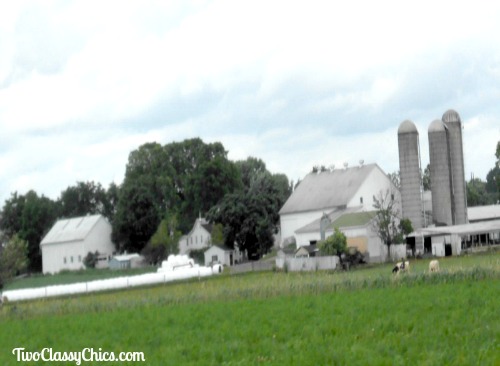 When my husband and I are looking for something to do…we go out "farm tripping" aka on a little road trip on the back roads through Lancaster County. I will typically pack us a picnic-style lunch, grab the GPS and we go! We love driving around on those back roads to look at old farms, barns, silos, old wooden covered bridges, check out the Amish horse & buggies, visit small mom & pop produce stands, etc.
Many of the Amish families will put out roadside stands during the spring, summer & fall months where they sell their fresh fruits, vegetables, homemade breads, pies, canned jams, pickles and all sorts of other homemade goodies. In addition, you can find handmade quilts, Amish dolls, handcrafted furniture and other things. I get better deals by buying direct from the Amish than from buying at a tourist gift shop!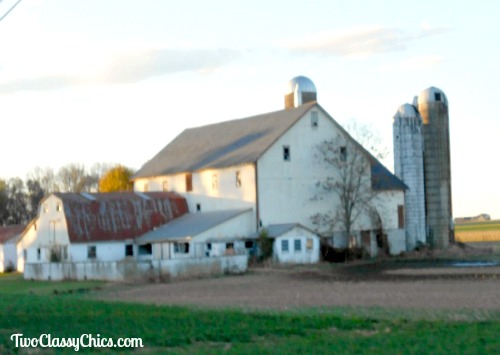 Lancaster is about a 45 minute drive from our home and when we go "farm tripping" we typically spend 2-3 hours driving around on the back roads and exploring new places. It's amazing some of the things that we see or come across during our little road trip.
Today…we're sharing with you a few photographs that we took on a recent road trip through Lancaster County. Some of the old farms and barns that you see in these photos are Amish-owned and some are not. In my honest opinion, all of them are beautiful in their own way. Those farmers are masters of "hard work" and "long days".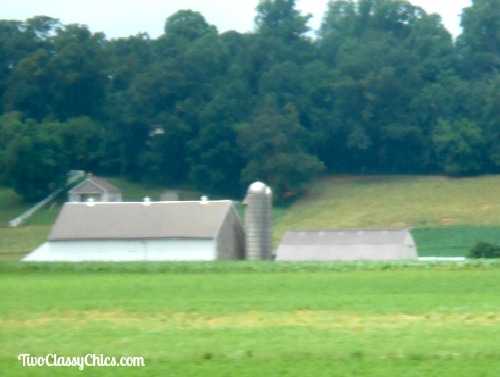 When photographing old barns & farms it's important that you never venture onto private property. You'll have to take your photos from afar and zoom in or use a telephoto lens. Next, do NOT take photographs of identifying information like house numbers, mailboxes and specific street signs. People are entitled to their privacy.
Lancaster County is a very cool place to visit. In the coming weeks I'll be sharing with you information & photographs on some of the things that you can see and do while visiting there.