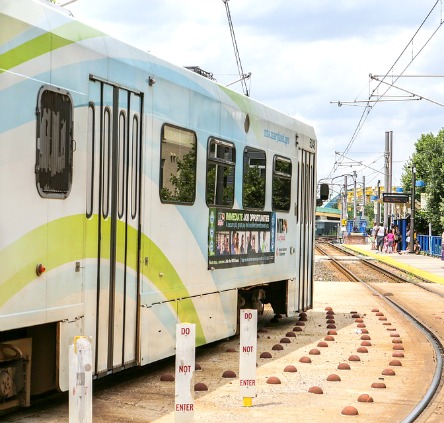 Anyone who does not possess his or her own vehicle knows the hassle of getting a ride in the city, especially during rush hours. Some people opt to just walk from one place to another, but while walking is a form of exercise, there are times when and situations when it would be impossible to do.
Hailing a taxi could be done, but they could get expensive when done regularly. To those who are looking for ways to get around the city without spending too much money, here are some things to try.
1. Just ask if you can ride with a friend – this is probably the cheapest ride you can get, as you do not have to spend anything at all! Of course, this is subject to the availability of your friend. If you can find a work friend you can carpool with, try and ask if you can do so. But of course, never impose yourself upon a person or take advantage of their kindness. If they were kind enough to give you a ride, find a way to return the favor too.
2. If you can, buy a bike and use that as transportation – This is also good for your health! If you are aiming to be healthy this year, using a bike instead of a car is like hitting two birds with one stone. You not only save money, but you are also getting enough workout that you won't have to go to the gym anymore. Just make sure that you gauge your travel time so that you will have enough time to get to work and ready yourself for the day.
3. Maximize the use of public transport – depending on the city where you are at, check how dependable and cheap mass public transport is. Compare how much it will cost and how long it will take if you take the bus or the train. Guaranteed that it will cost less than a cab, but you also need to check the travel time because if it would take longer than usual, try to look for other alternatives.
4. Make use of rideshare apps – one of the emerging ways of traveling now is to use ride share. This is especially helpful for those with no cars. Check on what rideshare app is popular and utilized in the city where you live in. These are usually safe and are sure to be cheaper than taking a cab by yourself.
5. Use Uber promo codes – the great thing about ride sharing apps are the promos attached to them. For first time user of the application, like Uber, for example, there are usually discounts and you can even get free rides! Now for existing users, there are not a lot of discounts available, but there is still a way for you to get one. If you are looking for more Uber promo codes, go to this link https://rideshareapps.com/uber-promo-codes-for-existing-users/ and check out their tips for getting more discounts in Uber.