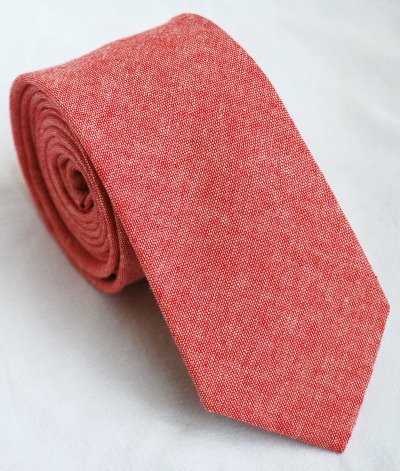 Just as I enjoy wearing a pretty piece of jewelry, my husband likes accessorizing with a nice necktie. He was very pleased to be able to try a fashionable new tie from DAZI for this review, and he had a great time browsing their website to select his favorite style.
He finally settled on a red chambray necktie called The Go To, which seems an apt name, since it's bound to become his go-to tie. It's dressy enough to wear with a suit yet casual enough to wear with jeans and a short-sleeved shirt. Like all of DAZI's neckties, it's a skinny tie, about 2.5 inches wide at the tip and about 58 inches long. It's very well constructed, with nice details like a pretty floral lining in complementary colors. Handmade of dry-clean-only 100% cotton, the fabric feels substantial yet light. My husband described it as "lovely" and said it was very easy to tie his favorite knot, a full Windsor.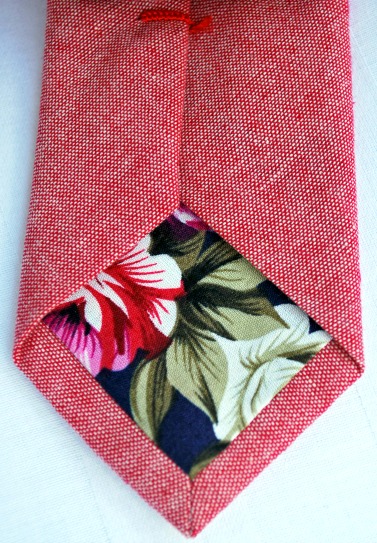 In addition to solid-color ties like The Go To, DAZI offers many different patterns, mainly florals, and some nice stripes and paisleys, too. Most of their ties are 100% cotton, but they also have some wool ties for a different texture. Have an occasion where you want to go the extra mile? Choose a tie pattern that has a matching pocket square, or dress up your necktie with a wood tie bar. DAZI even has clip-on ties sized especially for kids (12") and babies (9") for a big dose of cuteness—particularly sweet when father and son sport matching ties. And if you're a fan of bow ties, DAZI is expanding their line to include them, too.
If you or someone you know is in the throes of wedding planning, you'll be interested to hear that DAZI offers special discounts for bulk wedding packages. What a great idea, to have the groom and his groomsmen all wearing these stylish neckties! But even if you're just a guest, a unique DAZI tie would make you a standout. For inspiration, check out the photos on their website as well as their Facebook, Instagram, and Pinterest pages.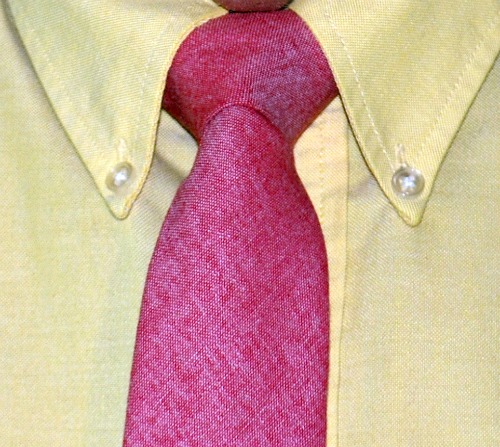 Wondering about the name "DAZI"? The company's founder, Nate Ipsen, originally called it Simply Skinny Ties, but decided to change the name to encompass the full brand. He and his creative colleagues took the Indonesian word for necktie, "dasi," which would reflect the company's roots, and changed the "s" to a "z" to make the name their own—DAZI, pronounced daw-zee.
DAZI ties are priced at $28 ($18 for the kids version), and all US orders ship free via USPS first-class mail. Right now you can get four neckties for the price of three by using promo code SAVE25 at checkout. Keep an eye on DAZI's social media pages for promotions, too, or sign up for their email list to get information on the latest sales, new releases, and other DAZI news.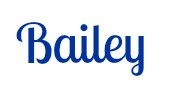 Disclaimer: A. Bailey received complimentary products for review purposes & feature on The Classy Chics blog. No monetary compensation was received. A. Bailey's thoughts, opinions and words are 100% her own. Your thoughts may differ.