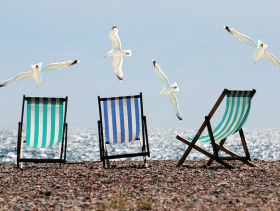 Today is Sunday, June 18th, 2017. This coming week, we have some fabulous product reviews and giveaways that you are going to enjoy! Today, I am sharing just a tease of what I'll will be posting this week for all of you to see!
Gourmet High-Quality Cooking/Baking Extracts
Hair Care Products for Summer
Skincare & Beauty Products for Women
DVDs & Movies for Family Movie Night
Cookbooks for Foodies
Wireless Lighting Items
Birthday Gifts for Men
Summer Decorating Home Products
Men's Leather Wallets
Hot & Trendy Jewelry for Women
Outdoor Products for Summer Living
Easy to Make Recipes
Mom's Weekly Gardening Feature
Mom's Weekly Travel Feature
Articles & Tips to Make Your Life Easier
+ Much More!
Happy Birthday to ME! My birthday is tomorrow so I have the day off work and will be spending it with my husband who has planned a date day for us! My daughter finished up 2nd grade this year and I'm happy to say, I'm now the mother to a 3rd grader. It's amazing how quickly our kids grow up, way too fast! We hope everyone had a nice weekend. See you tomorrow.