We eat a lot of chicken here in our home and often buy it in-bulk from a local meat shop to save money. My husband and I both love white meat, but from time to time, we will indulge in a little dark meat too. Now that summer is here, we're eating a lot more chicken and we love tossing it onto a hot grill and smothered in some homemade barbecue sauce.
This recipe for homemade barbecue sauce is more on the 'sweet side' than the 'spicy side' and reminds me of a popular sauce that comes in a bottle. If you like a spicier sauce, you can add in some drops of hot sauce to spice it up. If you want to add-in a little garlic flavor, feel free to add in a little bit of garlic powder or garlic salt.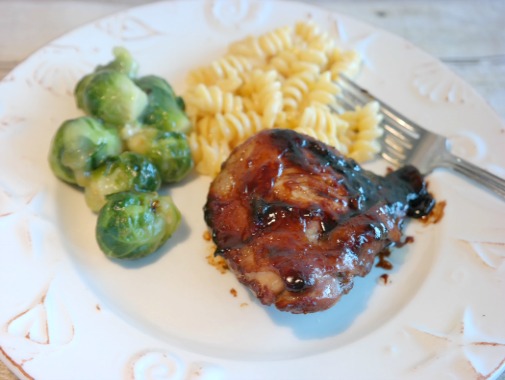 Homemade Barbecue Sauce Recipe for Chicken
1 pkg. dry onion soup mix (comes in a packet)
1/2 cup brown sugar, packed
2 cups ketchup
1 1/2 teaspoons Worcestershire sauce
In a medium mixing bowl combine together the dry onion soup mix, brown sugar, ketchup and Worcestershire sauce. If you like a spicier sauce, add in a few drops of hot sauce to suit your own taste buds. Refrigerate the sauce for 2 hours to allow flavors to infuse.
Toss your chicken onto a hot grill. During the last 5-7 minutes of the cooking process, brush the barbecue sauce onto both sides of the chicken and then finish cooking. Remove from grill and let stand for 5 minutes before serving.
* This post contains affiliate links. If you make a purchase, we may or may not receive a small commission which helps to support this site. Thank you!