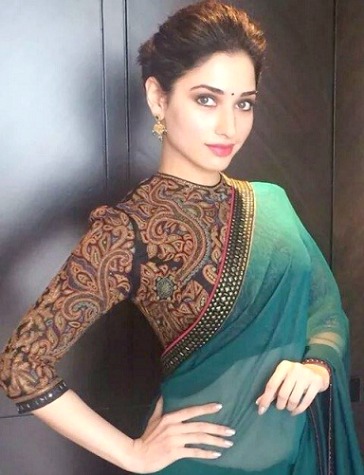 Blouses are the new accessories. Ladies stitch many types and patterns of blouses like backless, sleeveless, different neck patterns, off the shoulder and many more. But, many ladies want to wear modest blouses which would suit their personality.
The blouse sleeve designs play a very important role in making your blouse impressive one. One of the most liked patterns of blouses is the full sleeves blouses. The full sleeves blouse can also be trendy!! Yes, you heard it right. Full sleeves blouses are no more old fashion.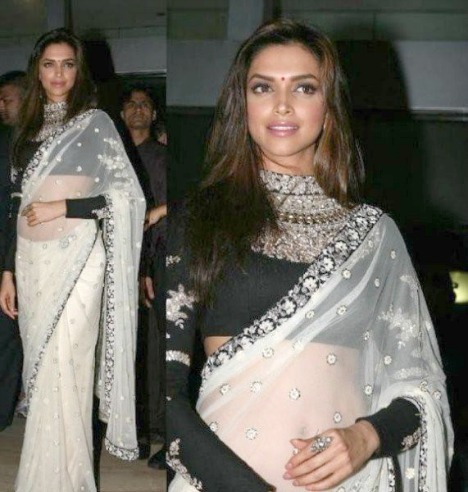 Some full sleeved blouse designs
* The first and the simplest is the simple front hooked blouse with full sleeves. Though this was an old fashion, but a bit of change in the design by just choosing appropriate colors of the blouse matching with contrasting sari. You may even try a thin zari border.
* The other style is stitching a deep back neck with full sleeves. This type of blouse will make you look taller.
* The full sleeves blouses can be stitched with different fabrics like cotton, silk, chanderi etc. The types of fabrics give different looks.
* The full sleeves blouse can also be stitched in floral print. The floral print can be combined with any color plain sari.
* The full sleeved blouses can be stitched with mix and match patterns. The blouse and sleeves of the blouse can be of different color, but, matching with the sari. The contrast combination on mix and match blouse would rarely look good because too many colors can look a bit gaudy.
* You can try a lengthy blouse with full sleeves. This would give a royal and ethnic look.
* The full sleeves blouses can also be combined with frills. The frills can be stitched at the back neck or also at the sleeves end. This would give a retro look to the lady wearing the blouse.
* A full sleeves blouse would also look good with off shoulder neck. A fusion of traditional fabric with this design would give a graceful look.
* The loveliest combination is a full-length net sleeve. The net sleeves give a classy look and would look nice with any fabric. You can also try an embroidered fabric and full-length net sleeves.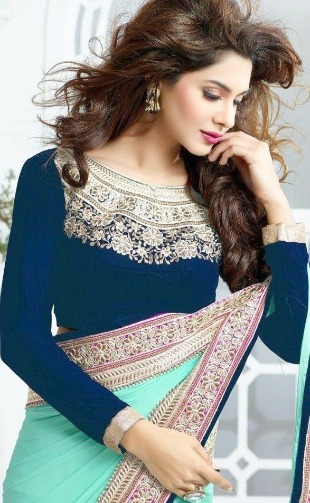 Some points to consider
If you are thinking about stitching full sleeves blouse, the most important thing you need to take care of is the quality of fabric you are choosing. While pairing with any type of cloth, the full sleeved blouse has to be strong enough to bear the wear and tear to the highest limit possible.
If you are stitching any delicate piece like mirror work or net fabric, make sure you wash the blouse with extra care but washing it too often can also damage the fabric. These small steps if taken into consideration can do a lot for you.
Always keep trying for something new in your wardrobe. Trying new styles would never make you look aging and you will emerge as a charming personality.