I love cooking and baking and even though it's a necessity in life, I've turned it into a hobby that I enjoy. When it comes to recipes, I primarily stick with the classics…you know, the type's of recipes that are handed down from generation to generation in one's family. While exploring new choices are fun, I always revert back to the classics.
One of my favorite brands when it comes to pure extracts is Nielsen-Massey and I've been using their products for the past 6 years. I love their pure vanillas, coffee & chocolate extracts, orange extract and now I'm a big fan of their Pure Lemon Extract which I'm featuring today.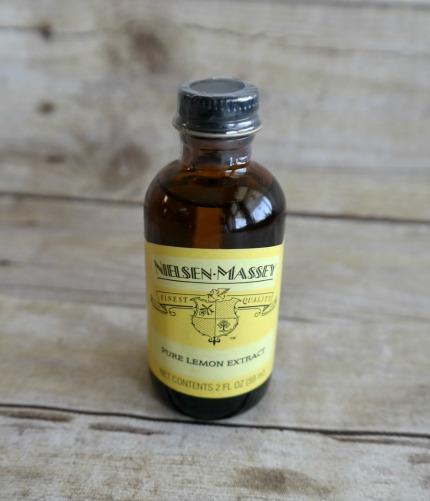 If' you're unfamiliar with the Nielsen-Massey Pure Lemon Extract, let me tell you, it's the best out in the retail marketplace. It's full of delicious lemon flavor and you can use it when making fish, pork or chicken dishes. It blends extremely well with a variety of herbs like: parsley, rosemary, thyme, garlic and basil.
Because it's a pure extract, you don't need a lot of it. You can add just a splash of pure lemon extract to your favorite beverages, vegetables, cakes, cookies, pies, jams and/or to just about any of your favorite dessert recipes. Plus, in my honest opinion, it's more convenient to use as compared to running out and buying fresh lemons all of the time…when you just need a teaspoon or two of lemon juice!
Check out these extract conversions:
* ½ tsp. Lemon Extract = 1 Tbs. Fresh Lemon Juice.
* 1 tsp. Lemon Extract = 1 tsp. Lemon Zest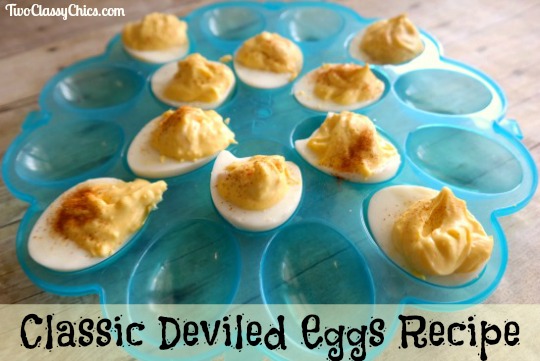 I make deviled eggs all of the time, but this time around I decided to try out the Nielsen-Massey Retro Deviled Eggs Recipe. I had never added lemon extract to my egg filling before and let me tell you, it really adds a nice flavor to it. Deviled eggs are super easy-to-make and they're a great summertime appetizer or picnic food.
Nielsen-Massey Retro Deviled Eggs Recipe
12 hard-boiled eggs, cooled and peeled
1/2 cup mayonnaise
1 teaspoon Dijon mustard
1 teaspoon coarse ground horseradish
1/4 teaspoon Nielsen-Massey Pure Lemon Extract
1/4 teaspoon salt
1/4 teaspoon smoked paprika
1/4 teaspoon Nielsen-Massey Madagascar Bourbon Pure Vanilla Powder
Cut eggs in half lengthwise. Remove yolks and place in a medium mixing bowl, then mash yolks with a fork. Add mayonnaise, mustard, horseradish, lemon extract and salt; stir to combine.
Spoon egg filling into a pastry bag fitted with your favorite star tip. Pipe filling into egg white halves. Combine paprika and vanilla powder and evenly sprinkle over deviled eggs. Serve chilled.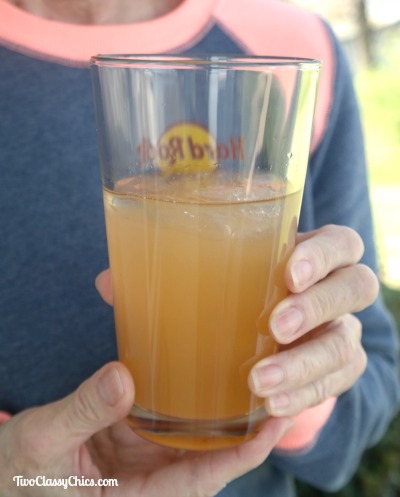 In addition to using the Pure Lemon Extract in the Deviled Eggs Recipe (featured above), I've been using it to add to my hot and iced teas, when I make lemon garlic grilled chicken and just last week I added it to my cake batter when I made a batch of lemon flavored cupcakes! You can use this extract in all kinds of different recipes. In the photo above…I made a big pitcher of homemade peach & lemon iced tea which my family enjoyed! Once you have it in your cupboard, you'll find that your using it more than you ever expected!

Disclaimer: Shelly received a complimentary product to feature in this recipe & foodie blog post. She did NOT receive any monetary compensation. Regardless of receiving a complimentary product, her thoughts, words and opinions are 100% her own, unbiased thoughts. Your opinions may differ. Please read our terms of service policy before entering any giveaways on this site. We're not responsible for prize fulfillment or shipment of prizes to the winners.