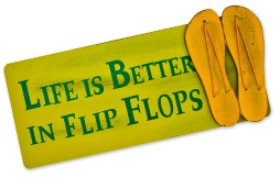 It's Friday June 16th, 2017. Welcome to the Friday ~ Week in Review post! I will be doing these posts every Friday to update you all on what happened throughout the week, so everyone can get caught up on the things they may of missed!
Quote of the Week: If you haven't time to respond to a tug at your pants leg, your schedule is too crowded. — Robert Brault
Fabulous Giveaways:
Selk'bag Wearable Sleeping Bag
Cook Me a Rhyme & Cook Me a Story Children's Cookbooks
Caillou Children's DVD
Patty's Little Handbook of Dots – Child's Activity Book
Notebook Doodles Go Girl! Coloring Book
Informative Product Reviews:
Mom & Me – Art Journal Book
Father's Day Gift Idea – Fishing & Tackle Gift Box
Edwards Hershey's S'mores Creme Pie
General Articles, Crafts, Recipes & More:
7 Beauty Tips for Your Neck
Easy Homemade Blueberry Crisp Recipe
9 Tips for Keeping Your Indoor House Plants Healthy
Celery and Apple Salad Recipe
10 Tips for Effective Communication with Your Doctor
Mango Blueberry Mojito Mocktail Recipe
Travel Feature: Seneca Allegany Resort & Casino in Salamanca
Hawaiian Chicken & Pineapple Kabobs Recipe
SONIC Drive-In Donates $1 Million to School Teacher Projects
How to Properly Freeze Raspberries
Summer is finally in full swing around here. My daughter finished 2nd grade and my son will be transferring from daycare to preschool.  Now that the school year has finished, we've been spending a lot of family time together at the neighborhood park, my parent's pool and visiting some of the local summer attractions. How do you plan on spending your summer? Any fun vacation or travel plans?