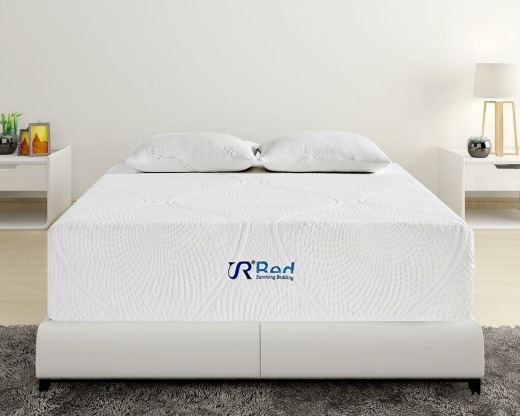 Do you have a hard time falling to sleep at night? What about staying asleep? Do you toss and turn all night long? If so, your mattress could be the problem. If you're looking for a better night's sleep…read on.
Let me introduce you to the Ultimate Memory Foam Mattress by SR RED SUNRISING BEDDING. This memory foam mattress is the most comfortable mattress that I've EVER owned! Matter of fact, it's even more comfortable than those beds you find in 5 star luxury hotels!
* Complimentary Product Received for Feature and Inclusion.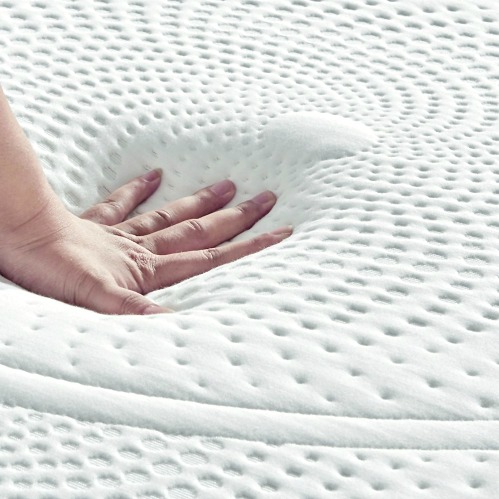 For this review and feature, I received a complimentary queen-size memory foam mattress to try out for all of you. It's available in a twin-size too. One of the things that make this particular one different than most is that it's made out of a plant-based memory foam with a comfortable pillow-top feel.
The entire mattress is 12″ thick and it fits all of my queen-sized bed sheets perfectly. Check out these awesome features: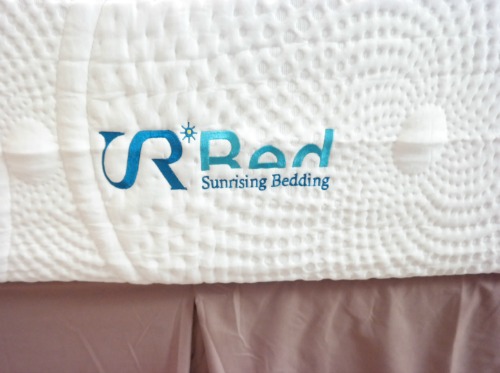 * 3.5″ memory foam produced with natural plant oil by MDI foaming techniques. 8.5″ high kick-back foam.
* Fire-proof inside cover. Non-toxic mattress aqueous adhesive.
* Memory foam is pliable and accommodates to the pressure points of shoulders and waist to evenly distribute pressure.
* Will Support up to two 400 lb. persons.
* Gently supports and cushions you in any sleeping position.
* Mattress in a box. Machine rolled and compressed. Makes for easy shipping!
* Ventilated mattress excels in dispersing heat
* CertiPUR-US certified. Made with no harmful chemicals.
* 10-year limited warranty.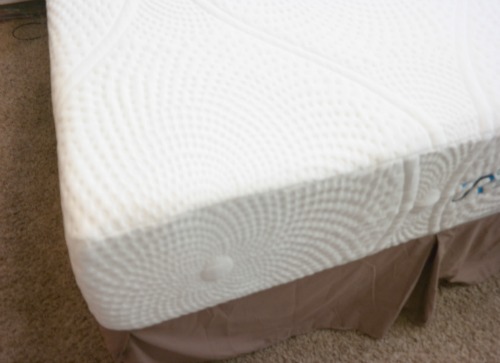 I first want to give you all a little background on my sleep history. Four years ago I had a total right hip replacement and I'm getting ready to have my left hip replaced within a few months. Every night I would toss & turn several times every hour because I was in pain. This constant tossing & turning would wake my husband up several times every night. On top of having hip pain, I suffer with chronic body pain from a rare genetic disease called Porphyria. I know pain and trust me, it's been a LONG TIME since I had a comfortable night's sleep!
One of the things that really impressed me with this memory foam mattress is that it comes rolled up and in a box. Once it arrives to your home, I recommend that you unbox it, unroll it and let it "air out" for a day or two before putting it onto your bed. Due to the way that it's made, my husband and I were BOTH able to easily unpackage it and move it into our small bedroom without additional help.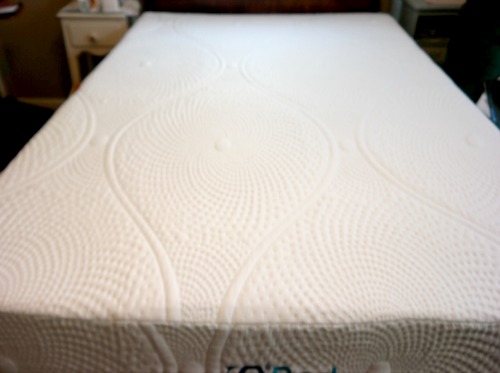 Next, have you ever noticed odors with memory foam pillows and mattresses? The majority of the time those type's of products have weird odors due to the materials that they're made out of. Since this mattress is made out of plant-based memory foam, you'll immediately notice that there are NO FOUL ODORS! None!!!
The cover that is on the mattress zips on and off for easy cleaning. I had never seen a mattress that is encased in a totally removable cover until I saw this one. I really like the ease of cleaning. The mattress is 12″ thick and it fits all of my queen-size bed sheets perfectly. One of the things I found with using the memory foam mattress was that I was able to totally "ditch" my old feather bed topper. I no longer needed it, since this mattress is soft & comfortable.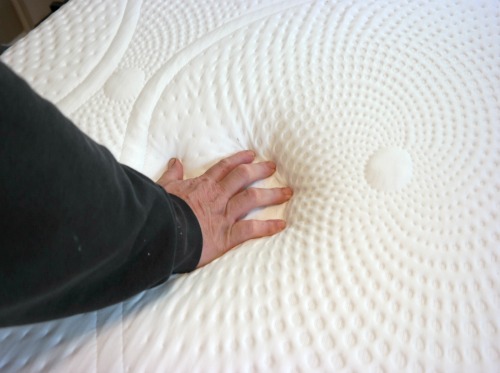 I can sleep in any position and get 100% support and comfort. For example, if I lay on my back I can feel the mattress giving me support every where that I need it. I can feel my butt, hips and shoulders sink slightly down into the memory foam which feels super-nice. It will cradle your entire body in comfort.
If you or your partner move around in bed or get up to use the bathroom, you won't disturb the sleeping partner at all. When my husband gets in & out of bed, I never feel it and vice-versa! That's extra-nice since he gets up really early to go to work and I get up to take medications during the night. Now we can get in and out of bed without disturbing each other.
We've been sleeping on our new Memory Foam Mattress for 2 1/2 weeks now and I can honestly tell you that we are now getting a full night's sleep! I haven't sleep this comfortably in years! When I get up in the morning I feel well-rested and my body doesn't hurt as badly as it used to. My husband told me that his back pain is at least 80% better and I can personally tell you that he's NOT snoring as badly as he used to. I think that's because he's much more comfortable now when he sleeps!
We are NOT doctors and we're not dishing out medical advice. We're just sharing our personal experience with the product with all of you. We can't guarantee you the same results. With that said, we LOVE, LOVE, LOVE our new memory foam mattress!
Giveaway: Two (2) lucky winners are each going to win a 12″ Ultimate Memory Foam Mattress from SR RED SUNRISING BEDDING. If you've previously won a giveaway sponsored by the company for a mattress, you're not eligible to win again. Sorry! Thank you Sunrising Bedding!
closed

Disclaimer: Shelly received a complimentary product as featured in this blog post. No monetary compensation was received. Shelly's thoughts and words are 100% her own unbiased opinion on the company & products being featured today. The Two Classy Chics are not responsible for prize shipment or fulfillment. This post may contain affiliate links. If you purchase an item through an affiliate link, we may receive a small commission which helps to support this site.