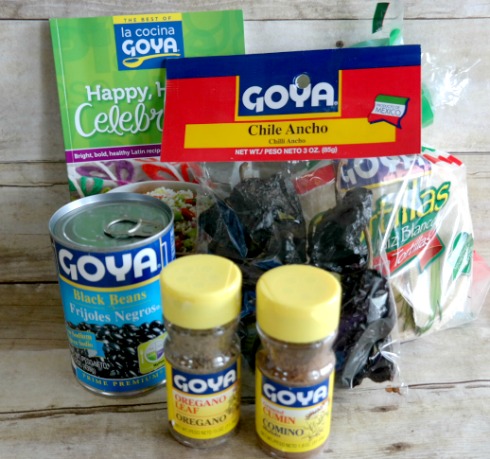 * This post is in partnership with GOYA. Please read our full disclosure at the bottom of this post.
Cinco de Mayo is just around the corner and my husband & I have started our celebrations a little bit early. Since we enjoy Mexican cuisine and Spanish food, we always look forward to this time of the year.
Our partner for this foodie feature is GOYA and we're pleased to share with you GOYA'S new campaign. Goya Foods, America's largest Hispanic-owned food company, launches the 'Better for You' product line, categorizing its current product portfolio in addition to new Goya products. The line features over 300 products with over 40 variations of low sodium and organic beans, organic olive oil, organic rice, brown rice, quinoa, chia, amaranth, frozen vegetables, fruits, coconut water, diet beverages, and low sodium condiments.
For this campaign, I was sent several complimentary products from GOYA. I've been using GOYA products for decades and I absolutely love them! Always made with quality ingredients and priced to fit within my budget. Check out GOYA'S new recipe below. We made it last weekend and it's absolutely delicious! The entire family had all 12 Tostadas devoured in record time. It's perfect for your Cinco de Mayo celebrations!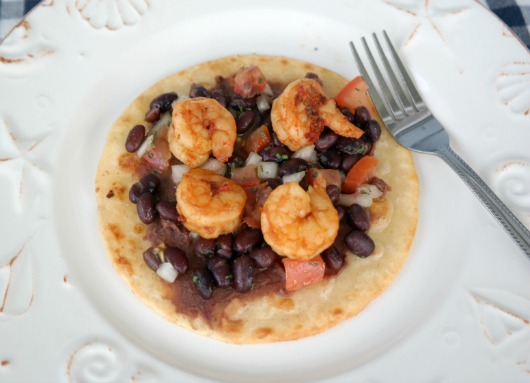 Tostadas with Black Bean Salsa and Shrimp Recipe
For the Salsa:
1 can (15.5 oz.) GOYA® Low Sodium Black Beans, drained and rinsed
1 medium tomato, seeded and diced
1 small red onion, finely chopped
1 tbsp. chopped cilantro
1 tsp. GOYA® Adobo Light All-Purpose Seasoning with Pepper
1 tsp. GOYA® Lemon Juice
1 tbsp. GOYA® Extra Virgin Olive Oil
For the Tostadas:
2 GOYA® Ancho Chiles, stemmed and seeded
3 tbsp. GOYA® Lemon Juice
2 tbsp. GOYA® Corn Oil
1 tsp. GOYA® Adobo Light All-Purpose Seasoning with Pepper
½ tsp. GOYA® Ground Cumin
1 tsp. GOYA® Minced Garlic
½ tsp. GOYA® Oregano Leaves
1½ lbs. medium shrimp, peeled and deveined
GOYA® Corn Oil, for frying
12 GOYA® Corn Tortillas
1 can (16 oz.) GOYA® Reduced Sodium Refried Beans, warmed according to package
instructions (optional)
Lime wedges, for garnish
1. In medium bowl, stir together black beans, tomato, onions, cilantro, Adobo Light, lemon juice and olive oil until well combined; cover and set salsa in refrigerator until ready to serve.
2. Place chiles in medium bowl and cover with hot water. Let sit for about 15 minutes. Transfer chiles and 3 tablespoons soaking water to blender. Add lemon juice, vegetable oil, Adobo, cumin, garlic and oregano to blender. Blend on high speed until smooth, about 1 minute. In bowl, combine chile mixture with shrimp; cover and chill in refrigerator for at least 15 minutes.
3. Meanwhile, heat ¼" corn oil in small skillet over medium-high heat. Once oil is hot, but not smoking, add one corn tortilla. Fry, flipping once, until tortilla is golden brown and crisp, about 1 minute per side; transfer to paper towel-lined tray to drain. Repeat with remaining tortillas.
4. Heat grill or grill pan over medium-high heat. Add reserved marinated shrimp and cook, flipping once until shrimp golden brown on both side and center is opaque, about 2-3 minutes per side; transfer to plate.
5. To assemble tostadas, spread heaping spoonful of warmed refried beans onto each fried tortilla, if desired. Spoon reserved salsa on each tortilla and top with two or three shrimp. Serve with lime wedges.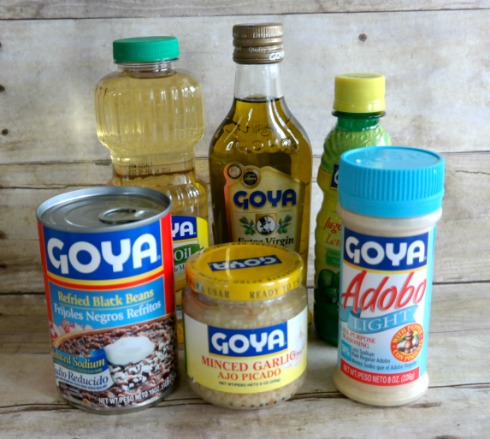 We love GOYA products and have been using them for years! You can learn more about GOYA by visiting the company's website online. While you're there, check out all of the delicious recipes that you can print out for FREE! You can connect with GOYA on Facebook too! They are always running some great promotions and publishing delicious recipes and dinner ideas!

Disclaimer: Shelly received complimentary products to feature in this blog post. Shelly did not receive any monetary compensation. Shelly's thoughts, opinions and words are 100% her own unbiased opinion. Your thoughts may differ.