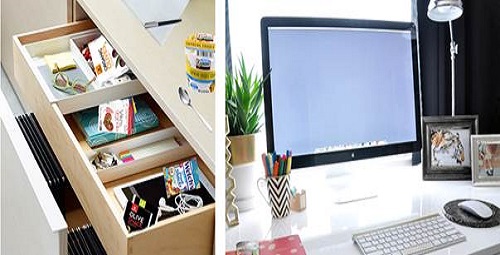 * Complimentary products received for inclusion & review.
More often than not, people work through their lunch hour or hit a 3 p.m. slump and need to rely on treats stashed in their desk drawers. For many, they'll reach for unhealthy treats that spike their blood glucose levels and are loaded with fat, only to come crashing down an hour later.
If you're looking for healthier desk drawer snack choices, we've got several options to introduce you to today.
Viki's Granola: Viki's Granola is made with 100% all natural ingredients, gluten-free and baked with love. Unlike other granolas with hard clusters, Viki's has a fresh, soft, chewy texture and no artificial aftertaste. Available in five delicious flavors and in "Grab-n-Go!" single-serve pouches, Viki's Granola is great to enjoy on its own or with yogurt for a nutritious snack, perfect for a quick snack!
Munk Pack Protein Cookies: Giving a whole new definition to "cookie," Munk Pack Protein Cookies feature 18G of plant-protein per cookie in flavors like Double Dark Chocolate and Oatmeal Raisin Spice. Perfect for midday snack urges, theses Protein Cookies are non-GMO, vegan, kosher, a good source of fiber, and feature no sugar alcohols, no soy, no dairy and no eggs.
Gaea Organic Olive Snacks: Packaged in convenient re-sealable packages without liquid, the Gaea Organic Olive Snack Packs are an easy way to snack healthy any time of day! Besides providing energy, they are also chock full of anti-oxidants, dietary fiber, copper and vitamins. 100% natural and less than 150 calories each. Avil in two varieties: Organic Pitted Halkidiki Green Olives and Organic Pitted Kalamata Olives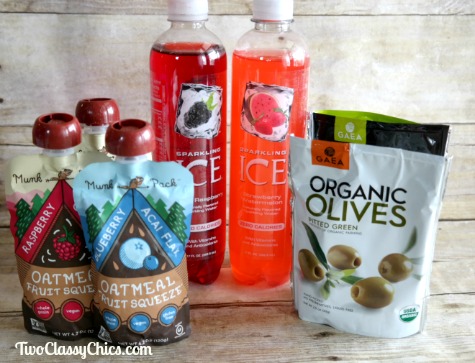 Carrington Farms Flax Paks: For a nutritious and satisfying desk drawer snack, Carrington Farms Flax Paks are the ideal choice. Packaged in convenient and portable single-servings, Carrington Farms' line of Flax Paks are available in original Organic Flax Paks, Organic Flax Chia Paks and Organic Flax Hemp Paks – all of which are ready-to-eat, require no refrigeration and are rich in the essential nutrients you need to stay fueled and energized throughout a work day, including Omega-3s, protein, fiber and antioxidants. These Paks can be easily sprinkled or mixed into the foods you're already eating, such as yogurt, smoothies, protein shakes, etc.
Explore Cuisine Soybean Noodle Soups: Gluten-free, vegan meals perfectly crafted for a fast-paced lifestyle. Each cup of Soybean Noodle Soup contains 20g of healthy protein and only 3g of fat, feeding your body with balanced goodness from head to toe. The separate sodium packet lets you control how much salt is in your meal! The package even includes a fork, making this the ultimate grab-and-go snack. Available in three delicious flavors: Vegetarian Beef Flavor, Vegetarian Chicken Flavor, and Vegetable Flavor.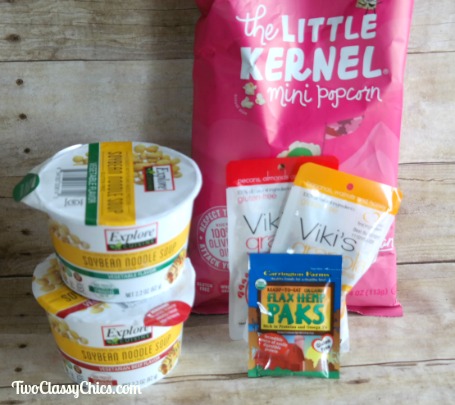 Sparkling ICE: An excellent soda alternative, Sparkling Ice is slightly carbonated with B-Vitamins, Vitamin D and antioxidants. This light and refreshing beverage contains Zero Calories, Zero Carbs, is Gluten Free, and Sodium Free.
Welch's Fruit Snacks: Welch's Fruit Snacks, made with REAL Fruit and in convenient pouches, make for a great mid-afternoon pick me up! Welch' Fruit Snacks feature fruit as the first ingredient, contain 100% of the daily recommended value of Vitamin C, 25% of Vitamins A & E, are Fat-Free, Gluten-Free and contain no preservatives. Welch's Fruit Snacks are sure to delight your taste buds.
Go Organically® Fruit Snacks: are made with real fruit and are USDA-certified organic. These tasty, smart and delicious snacks include 100% of the daily recommended value of Vitamin C and are an excellent source of Vitamins A and E. Go Organically® Fruit Snacks are GMO-free, gluten-free, preservative-free and made with natural flavors and colors from natural sources. Not to mention, each individual pack is only 70 calories, making them a smart midday snack choice.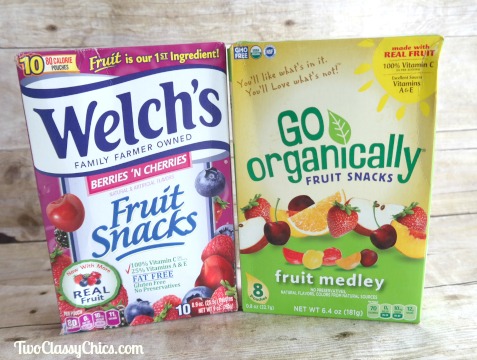 The Little Kernel, Miniature Popcorn: Perfect for busy hands, The Little Kernel's unique "miniature" kernel is half the size of an ordinary kernel, and comes in flavors like Sweet & Salty and Truffle Sea Salt. Even better, it's gluten-free, dairy-free, non-GMO, kosher, certified whole grain.
My husband has been on a healthy eating diet since January 1st of this year and so far, he's lost 28 lbs. and most of that is because he has switched over to more healthier options when it comes to snacking and his beverages. In addition to the options you see above, he likes to keep individual snack packages of sunflower seeds, pumpkin seeds, peanuts, mixed nuts, dried fruits and in-season fresh fruits in his desk drawer.
Additional Tips: Only keep 4-5 different little options in your desk drawer, don't overload it with 15+ choices, because you'll be tempted to consume several of them at a time. When purchasing, he loves the idea of single-serving packs, which helps him to ONLY consume one serving at a time. You'll want to 'ditch' the high-calorie beverages and go for low-calorie options that satisfy you…like Sparkling ICE beverages, herbal teas, etc.

Disclaimer: Shelly received complimentary products to feature in this blog post. Shelly did not receive any monetary compensation. Shelly's thoughts, opinions and words are 100% her own unbiased opinion. Your thoughts may differ.