Reverie: a state of being pleasantly lost in one's thoughts; a daydream
Reverie Farms is a small, local farm located in Argyle, Texas that started as a dream to teach our children, and ourselves, about appreciating the simplicity and beauty of God's world. What initially fueled their farming endeavors was the desire to start eating more organically and to take back to the basics approach to their eating habits and overall family lifestyles.
After the farm was started, they started looking at the soaps and skin care products they were using and became very concerned about the harsh chemicals and unknown ingredients present in these products and what the adverse effects of these chemicals had on them, their children and their planet. It was decided to switch to more natural, organic products for their overall health, so they make it their mission to learn all they could. With that knowledge, Reverie Farms created their very own natural soap made with organic oils. They love what they do and want to share their natural, organic, biodegradable, vegan-friendly soap products with you!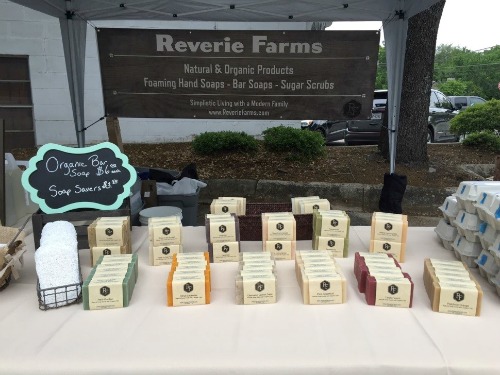 Their mission…? "We pledge to help make the world a better place by focusing on eco-friendly practices to provide our customers with naturel, high quality and ethical products fused with exceptional customer service. We earn the loyalty of our customers by providing exceptional, natural, personal care products".
Reverie Farms offers 14 different 4 oz. bar soaps to choose from: citrus fusion, lavender, citrus lavender, cleansing lemon twist, sage lemongrass, walk in the forest, peppermint, sensitive shea, herb garden, pure unscented, pink grapefruit, patchouli orange, herbal lemongrass & spice. These soaps have many benefits over store-bought and antibacterial soap including being environmentally friendly, containing no chemicals or pesticides, more gentle on skin, contains natural antibacterial qualities, and is cruelty free! These bar soaps are also biodegradable, vegan friendly, and made with 100% certified organic oils.
My fiancé and I had the opportunity to try out two scents, so we went with the lavender and citrus fusion. The first used was the lavender. I suffer from constant migraines, so using the lavender soap during my showers really helped to alleviate the constant pounding headaches that I would experience. The best part about these soaps is that your bathroom will smell like the scent you choose for a long time following your shower. I also really like the citrus fusion soap because it really helped to wake me up in the morning. It helps to get me ready for my day.
The best thing about these soaps is that the scent you choose lingers on your body for the whole day. This rarely happens with the store-bought soaps. The soap also moisturizes my skin and keeps it soft, which is a must due to the seasonal eczema that I experience in the fall and winter. This is definitely the kind of soap that I am going to stock up on this coming fall and winter.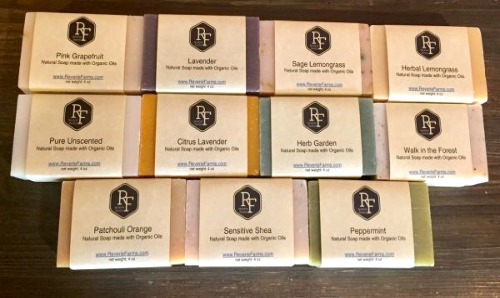 And according to my fiancé Derek, "I am not a bar soap kind of guy, but these soaps make me want to be." If he likes it, then I know you will too. So if you are looking to be more conscious about what you use on your body, then I highly recommend Reverie Farms Organic Soaps. They are available on their website for $6.00 per soap, and they even offer 10% off your first purchase if you join their email mailing list. Have an upcoming bridal shower? These soaps would make a GREAT gift! You won't be disappointed.
Giveaway: One lucky winner will win 2 bars of handcrafted soap in the scents/fragrances that they choose from Reverie Farms and Soaps!
Giveaway Details: This giveaway is open to residents of the US ONLY age 18 and over. Please read our Terms of Service & Disclaimer Policy before entering. This giveaway will close on June 12th, 2017 at 11:59 pm EST time. No purchase necessary to enter or win.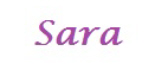 Disclaimer: Sara M. has personally reviewed the product listed above. Sara has not received any monetary compensation for her review. Sara did receive a free product to try out so she could evaluate and use it for her review. Her thoughts & opinions in this review are unbiased & honest and your opinions may differ. Two Classy Chics is not responsible for delivery of any giveaway items won from this blog. We are not responsible for injury or mis-use of any products won from the Two Classy Chics Blog. Please read our Terms of Service & Disclaimer Policy before entering our giveaways.