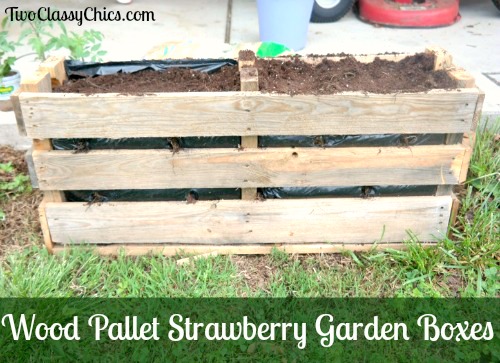 Two years ago we decided to put a pool into our small backyard and since that time, we don't regret it. With that said, we did have to make the decision to give up some of our gardening space to accommodate it. Even though we lost horizontal garden space, we gained vertical space by planting some of our fruits & veggies in grow boxes and containers.
While on Pinterest one day, Hubby saw several pins/images on how to make your own strawberry growing boxes out of wood pallets. He gets a LOT of wood pallets (for free) at work and he's always making something out of them. Just last Fall, he made me several nice pieces of holiday yard art which I adore!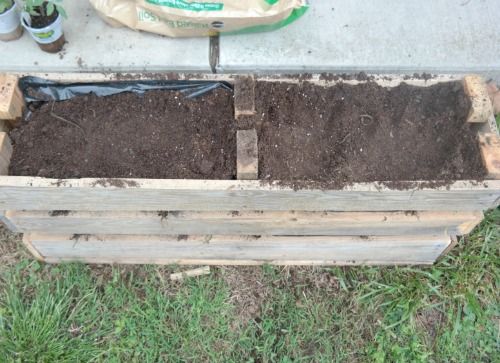 Since I don't believe in "ripping off" other Pinterest user's images and ideas…I won't give you the specific How-To's in this post. Yes, I know bloggers do that all of the time, but I don't believe in ripping off someone else's creative idea and hard work! Instead, I'll link to the page on Pinterest that is full of ideas and how-to's on how to make your own. Some of them vary a little bit from one another.
Sam decided to keep our strawberry grow boxes pretty simple. In one afternoon, he had two of them completely built from start to finish. We decided to not paint our's and for now, we've left them plain. I really like the rustic look myself.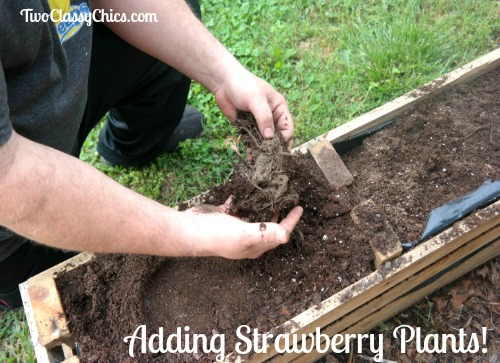 You can CLICK HERE to find all kinds of FREE wood pallet How-To's on Pinterest. Hubby used a little of this and a little of that from other user's posts to tailor our grow boxes to suit our own needs. Hubby suggests that you do the same.
We purchased two packages (each package has a dozen strawberry plants) from a local nursery and followed the decorations on the package for planting them. Once he had them in the two grow boxes, we gave them a good watering. You'll want to read the instructions that come with your plants and follow them, so that you'll have growing success.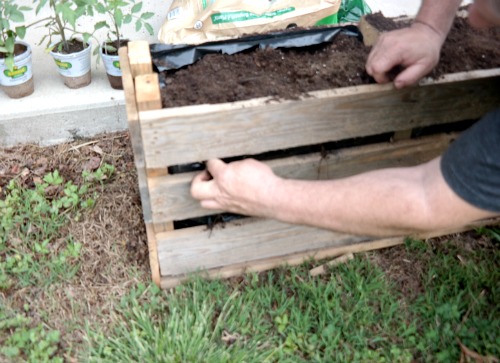 Once our gardening growing season moves along, I'll come back and update this post to show you how our strawberry garden turned out. In the meantime, I wanted to get this post up, since our strawberry growing season here in the northeast is a lot shorter than other areas around the country. Enjoy!
* This post contains affiliate links. If you make a purchase, we may or may not receive a small commission which helps to support this site. Thank you!