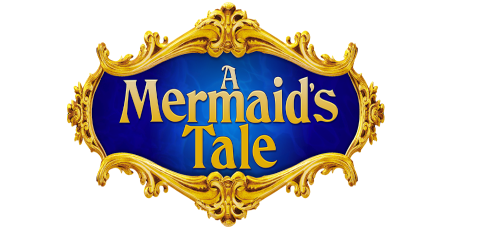 Twice a month we like to get together to host a family movie night. We tend to host them during the weekends during the late afternoon or early evening hours. Pizza, Finger Foods, Beverages and Popcorn are always on the menu too!
Recently we had the opportunity to watch a brand new movie DVD release titled: A Mermaid's Tale. Here's some more information about it.
Program Description: A mythical story about friendship and discovery, A Mermaid's Tale swims home on DVD and Digital HD on May 16th, 2017 from Lionsgate. Awarded the Dove® seal of approval, this "enchanting modern fairy tale" (The Dove Foundation) stars Jerry O'Connell, Caitlin Carmichael, and Barry Bostwick. When a young girl is forced to move with her father to a small seaside town, she struggles to fit in and make new friends. One day she discovers a secluded cove where she befriends a mysterious mermaid, and together they uncover a secret that could help save the town.
Official Synopsis: When a twelve-year-old girl befriends a quirky teenage mermaid who's anything but mythical, their friendship could heal an age-old feud between humans and sea people. Jerry O'Connell (Jerry Maguire) and Barry Bostwick (TV'S "Spin City") bring to life this family-friendly saga of a young girl's playful friendship with a teenage mermaid.
Our Thoughts: For our family movie night we had 4 adults in attendance (ages 30 to 68 years old) and 3 children (ages 8 to 16). I always feel it's important to give you ages as some movies are geared towards different age groups.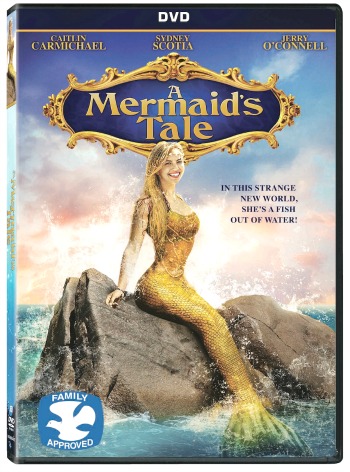 One thing that we really liked about this movie is that it's different than current movies out there. It weaves-in mythical, adventure and drama all into one film seamlessly. The actors in this movie do a great job playing their particular parts and I appreciate that the story is geared towards most age groups. Frankly, I get tired of watching a lot of animated films during our family movie nights and this one is a nice refreshing change from that.
While it's a mythical fairy tale, it does have some realistic things within it…like a young girl moving to a new town to live with a different parent. Many kids can relate to that. Some parents can relate to having one of their children come to live with them, after that child has resided with a different parent. Having realistic struggles inter-twined with the mythical makes it a great movie for the enter family to see.
We do NOT give out movie-ending spoilers, but I can tell you that it didn't end quite the way that I thought it would…a nice surprise with that! On my entertainment rating scale, I give this one 7 1/2 popcorn buckets out of 10 popcorn buckets. I think it's a great flick for your next upcoming family movie night.
* This post contains affiliate links. If you make a purchase, we may or may not receive a small commission which helps to support this site. Thank you!
Giveaway: One lucky winner is going to win A Mermaid's Tale on DVD. Good Luck!
Giveaway Details: This giveaway is open to residents of the US ONLY age 18 and over. Please read our Terms of Service & Disclaimer Policy before entering. This giveaway will close on MAY 24th, 2017 at 11:59 pm EST time. No purchase necessary to enter or win.

Disclaimer: Shelly received a complimentary product as featured in this blog post. No monetary compensation was received. Shelly's thoughts and words are 100% her own unbiased opinion on the company & products being featured today. The Two Classy Chics are not responsible for prize shipment or fulfillment. This post may contain affiliate links. If you purchase an item through an affiliate link, we may receive a small commission which helps to support this site.