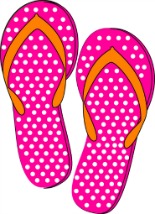 Welcome to the Friday May 19th, 2017 ~ Week in Review post! I will be doing these posts every Friday to update you all on what happened throughout the week, so everyone can get caught up on the things they may of missed! Let's roll!
Quote of the Week: Goodness is the only investment that never fails. — Henry David Thoreau
New Reviews & Giveaways: (all links are in the right side bar)
You Can Save the Earth Adult Coloring Book
Disney Zootopia Crochet Kit with Book
VitaTops Muffin Tops
Rock Dog Movie DVD
Product Reviews:
Heluva Good French Onion Dip
Children's Clothing from Tenth & Pine
The Cancer Fighting Diet Book with 150 Recipes
Grout Express – Tile Floor Cleaning Kit
Burt's Bees Mineral Sunscreen for Babies
The Essential Cancer Treatment Guide Book
General Topic and Recipe Posts:
Gardening: Old Birdbath Turned into a Flower Planter
Inspirational Mother's Day Quotes
Cute & Easy Gender Reveal Party Ideas for Baby Showers
Banana Chocolate Chip Cookies Recipe
Visiting Adventure Aquarium in Camden – Travel Feature
Grilled Vegetable Skewers Recipe
We had another really busy week here on the blog. Hope everyone was able to keep up with us this past week! Next week we have a LOT of great reviews, recipes, craft projects, gardening features & more coming your way. Do you have any fun plans for the weekend?