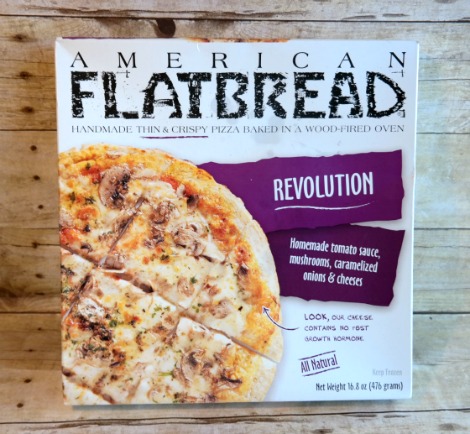 Twice a month my family enjoys getting together for a family movie night. During our get-together's we like to serve pizza, barbecue wings, French fries, onion rings and of course, popcorn!
American Flatbread is a company tucked away in the White Mountains of New England where artisan bakers work an earthen oven formed with clay. Here, from the union of fire, rock and the finest all natural ingredients comes a carefully prepared handmade flatbread that is truly nutritious, light, crisp, flavorful and wonderfully convenient.
Recently we had the opportunity to try out a complimentary pizza from American Flatbread, made from all natural ingredients. The Revolution is made with a homemade tomato sauce, mushrooms, caramelized onions and with natural cheese. The crust is made from 100% organically grown wheat, mountain water, kosher salt and fresh yeast.
The pizza can be baked in a conventional oven at 425 degrees for 5-8 minutes or make it on your grill. The package gives you instructions for both methods. We chose to make our's in a conventional oven.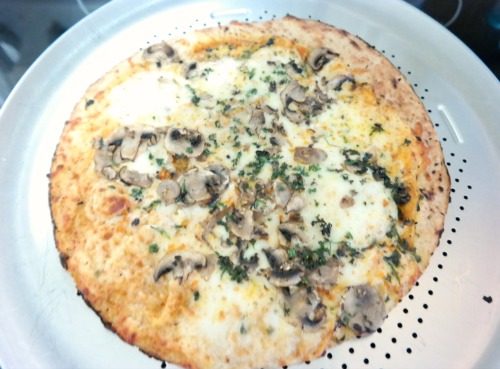 When it comes to pizza, I love a pizza that was made with handmade dough and one that isn't swamped in a lot of sauce. In addition, I like just a few toppings on mine like mushrooms and cheese. When it comes to frozen pizza, it has to taste homemade or I won't eat it.
Well, I'm happy to report that I absolutely LOVED the American Flatbread Pizza! It had a crisp & thin dough that was baked to perfection. They went light on the sauce and that's exactly the way I like it. The mushrooms and caramelized onions enhanced the flavor without being too much. The cheese melted perfectly and everything about this pizza was top-notch in my book.
You can learn more about American Flatbread by visiting the company's website online and by connecting with the company on Facebook.

Disclaimer: Shelly received complimentary products to feature in this blog post. Shelly did not receive any monetary compensation. Shelly's thoughts, opinions and words are 100% her own unbiased opinion. Your thoughts may differ.